Article
|
Internship
Summer Marketing Internship: Guest Post by Evelyn Nava Rayas
Reading time: ~ 4 minutes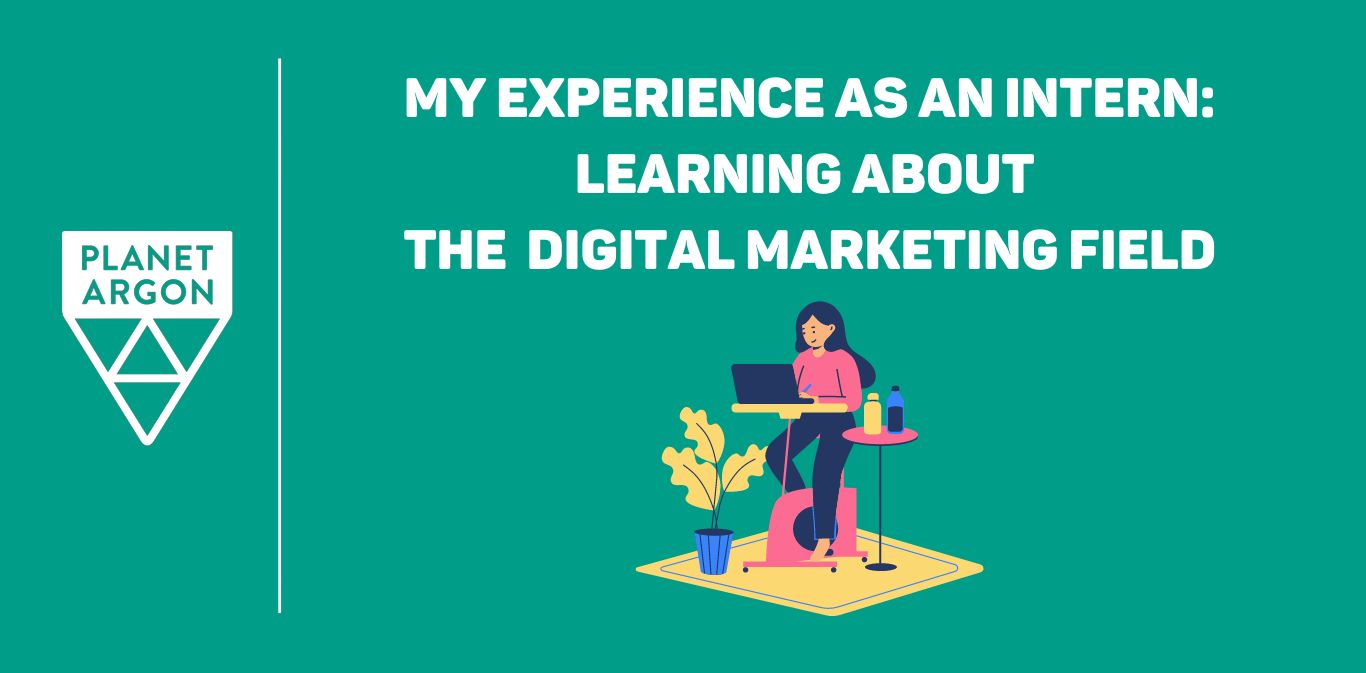 Why a Summer marketing Internship?
Internship programs are super valuable for a couple of reasons. First, we believe it's essential to unlock opportunities, and what better way than to mentor, train, and share some of our knowledge? Second, it allows us to focus on a specific area of our company that needs a bit more attention, or TLC, if you will. For example, our marketing department has been underinvested and a bit lackluster for some time, so we decided to boost it by recruiting a new Marketing Coordinator and inviting a summer intern to join the Planet Argon team. It was a bold change, but we knew that with the support of our team members, we would make this a valuable learning experience for everyone involved.
We chose Evelyn Nava Rayas as our Digital Marketing Intern, and right from the beginning, we knew this was a great fit. Eager to learn, easy to get along with, and committed to soaking up all of the knowledge and experience she could, she hit the ground running with new tasks and projects.
We've asked her to share a bit about her internship experience here at Planet Argon, so let's see how she's progressed over the first month she's been here. - Robby Russell
Hi, I'm Evelyn!
Growing up, my parents reminded me, "Get good grades so you can go to college." The problem was that after college, I had no idea what I wanted to do with my degree. Graduating during the pandemic encouraged me to reconsider my career path. After four months of doing a digital marketing apprenticeship program, I knew what I wanted to do. Yet, most companies demand previous experience and an understanding of specific software. One day, while searching on LinkedIn, I came across Planet Argon. Curiosity piqued my interest, so after some research, I learned that it was a Ruby on Rails development agency. I knew nothing about Ruby on Rails, but they were offering a summer internship in digital marketing. It seemed like the perfect opportunity to learn something new and gain some experience in the marketing world, so I immediately applied. Two weeks later, I received an offer, so I'd love to share my summer internship experience with Planet Argon.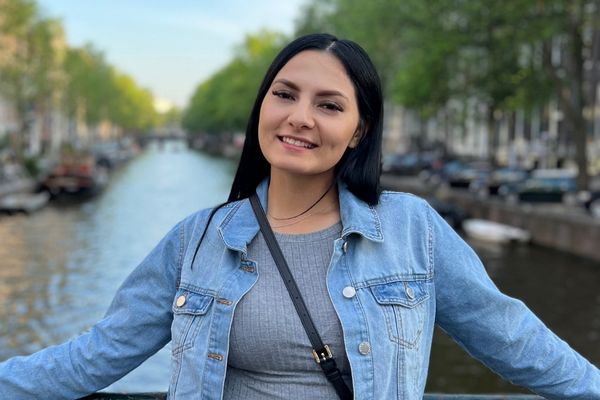 My First Week in My Summer Marketing Internship
On my first day, I had no idea what to anticipate, but the team was extremely welcoming and supportive, which helped me ease into my new role for the summer. I began to learn extensively about just how important the following tools were for not only my role as an intern but also as a Digital Marketer:
My first task was to browse through previous Planet Argon blog post articles to add to Buffer and re-promote on Twitter. Because all these platforms were new to me, I worked slowly through each task to understand what I was doing and why. I'm not a big Twitter user, so this was a bit of a learning curve. By the week's end, I felt more comfortable with Asana, Buffer, and Twitter, making my Asana tasks much easier to work through. I loved learning that Asana helps me to stay organized and interact with other team members when I have questions or updates.
Summer Marketing Internship: My Second Week
After becoming familiar with the platform and features, I received positive feedback on my social media drafts, so I got to publish my very first Twitter post for Planet Argon. It was cool to go from not knowing how these platforms worked to posting actual content online- from idea to execution. That was a nice feeling. Additionally, I completed a Markdown tutorial where I learned how to use Markdown to generate links, blockquotes, and images. The tutorial was brief, but it took me some time to finish it since I got stuck learning how to create an image within the app. Once I figured that out, I made a graphic for one of the team members' blog post articles using Canva. It was a great project that let me express my creativity. My next primary task was to transfer all emails from Hubspot to ConvertKit. This assignment was challenging since it required me to include HTML blocks in several emails, and I am unfamiliar with coding. By the end of the week, I had transferred all of the emails into ConvertKit, giving me a sense of success because I knew nothing about the apps just two weeks ago. The team always encouraged me, and having a weekly check-in meeting with Robby was quite beneficial.
Summer Marketing Internship: My Third Week
By the third week, I felt even more comfortable working with the Planet Argon team, and the tools and apps were becoming easier to use. To better understand ConvertKit, I did a workshop where I learned valuable information on email strategies to increase the number of subscribers. I also worked with a team member to help write a case study, which was challenging because I hadn't written a blog post before, and the subject was unfamiliar. I then got to collaborate with Planet Argon's Marketing Coordinator to write the headline and tagline, which helped to make this a more seamless, straightforward task. Seeing how the blog post came together was a really exciting part of this experience. It was a valuable experience I can carry on with me after the internship, and now I feel more confident to work on similar projects in the future.
Going Forward
Planet Argon is my first digital marketing internship, and it's been a fantastic learning experience about agency life and working in a remote culture. Everyone on the staff is supportive and helpful with any issues or concerns I have. Monday check-in meetings with the team are a great way to start the week because they are a fun, informal way that allows the team to bond through icebreakers and discuss updates. I appreciate effective teamwork. Planet Argon also recently welcomed their digital marketing coordinator, Autumn. I am thrilled to continue working with her; we've even begun collaborating on more new projects. I'm looking forward to soaking up all the knowledge and experience I can over the next few weeks, and I'm very thankful for the opportunity to increase my skill set in digital marketing.
Thanks!
Thank you for sharing, Evelyn! It's been a pleasure working with you this summer, and we're all thrilled to watch your progress in this ever-changing Digital Marketing world!
––––––––––––
If you'd like to learn more about our hiring process, which positions we have available with planet Argon, or more about our internship opportunities, visit our internships page.