Article
|
Leadership
Remote Work Culture: 10 Fun Ways We Stay Connected
Reading time: ~ 10 minutes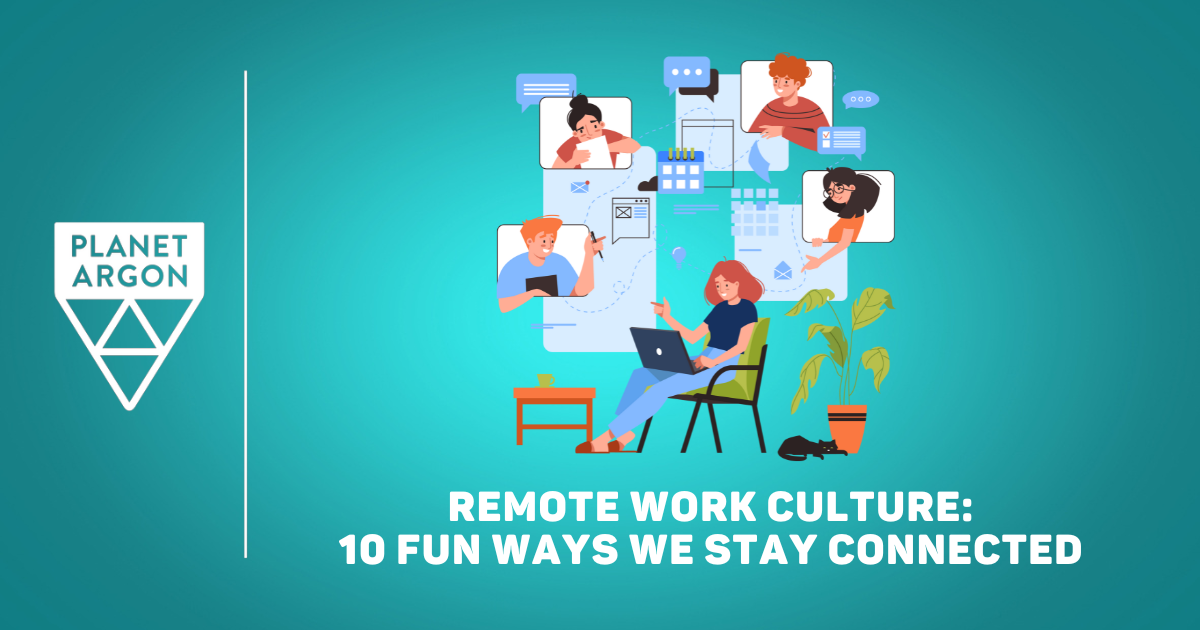 If you've worked on fully-remote teams for a while (I have for about 15 years), you'll discover many ways organizations keep a team connected. Or not. One company may wrangle a hundred people into a Zoom trivia game, leaving everyone wondering what the heck that was. At the same time, another company can play Jeopardy in a Slack channel and joke about it for days after. So what makes the difference? Probably a lot of factors if you sit and dissect it, but the most important element is the connection team members have with each other individually and as a group. This has to come from deep within the core of the organization and carries through to each person on the team. So assuming you've got that foundation laid, what are some fun, practical, engaging ways to keep it fun and fresh?
Planet Argon has a strong remote work culture across time zones and countries. Here are ten fun ways we build and maintain our team connection.
1. Thorough, Engaging Onboarding
Ahh, the beginning of a new job. Everything is new and fresh, and the future is bright. This is a great time to start connecting a new hire to the rest of their team.
At Planet Argon, onboarding isn't stressful for the Hiring Manager, the new hire, or our team. Instead, it's an enjoyable, streamlined process designed to have points of engagement and contact throughout. Nearly everyone contributes to each set of tasks and projects because… we're a team!
When a new person joins Planet Argon, Ben Parisot (our Hiring and Engineering Manager) schedules Meet-and-Greet chats for them with each current employee. This eliminates some of the overwhelm that can come with being the new player on a team and allows space for each of us to start to form our own working relationships. We get a glimpse of each other's personalities, learn who's a dog or cat person, discover different parts of our career journeys, and get opportunities to see how we can help each other learn and grow. Plus! Each new hire gets a buddy to pair with throughout their entire onboarding process.
Tools We Use
We use a few tools for onboarding, including Asana, Slack, and Eddy. We love Eddy's integration features with Slack, and we love that Asana allows us to set up a template, easily edit it, and use it across departments. We can then assign tasks to different employees so each person knows their role in helping to onboard our new team member and when it needs to be done. We have our boards set up something like this:
Before the first day
The first day
The first week
The first month
The first 90 days
Seeing it organized like that eliminated a lot of anxiety when I started- and I've heard other people say the same thing. As a new hire goes through their set of tasks, they'll see who to connect with at different points, and we're all happy to help new hires acclimate just like the team was for each of us when we joined. We also use Know Your Team to ask thoughtful work-style-related questions, as well as a few "Get to Know You" type questions.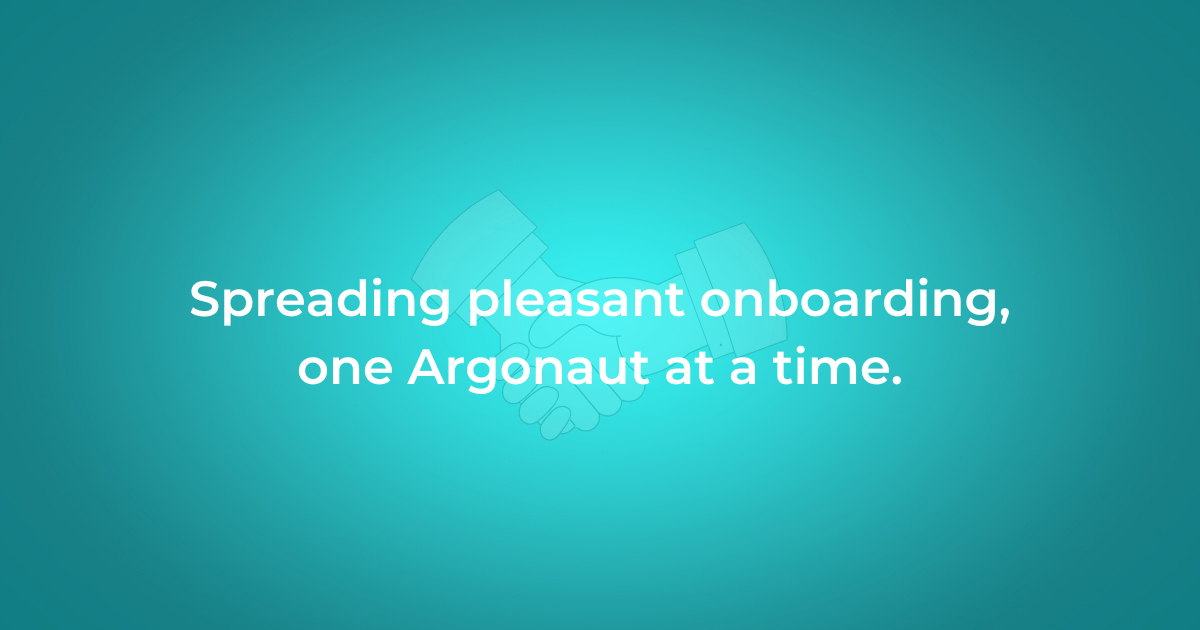 2. Meet the Weeks, Engineering Team Meetings, and Stand-ups
Now that everyone is onboarded, feeling welcomed, and finding their fellow cat-loving team members (hi!), how do we keep that momentum going? We begin our week with our weekly team meeting. You may hear them called "Weekly team-building," "Weekly priority aligning," and "Weekly issue clarification," but we like the upbeat sound of "Meet the Week"!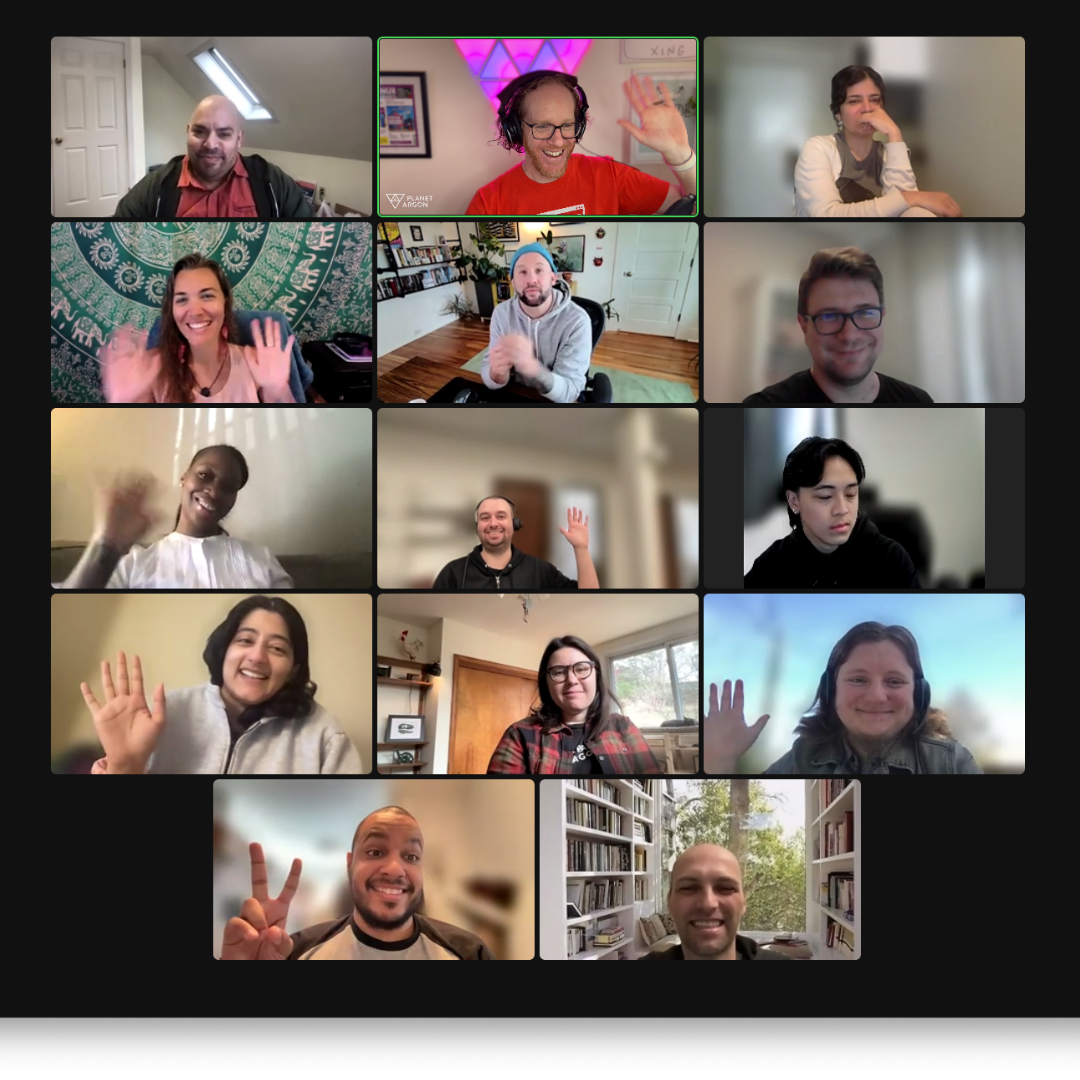 Meet the Week's are relatively informal but always with an agenda, beginning with an icebreaker and ending with some music to send us on our ways. We like to keep it light and give everyone space to share, and I especially love it because we get to know something about someone we wouldn't know otherwise. Then we can bring it up in a Donut chat later (we'll talk about that soon!) or just check up on someone if something they shared tickled your curiosity.
The Meet the Week agenda basically goes like this:
Personal highlight from last week
Professional highlight from last week
Goals for this week
Kudos or shout-outs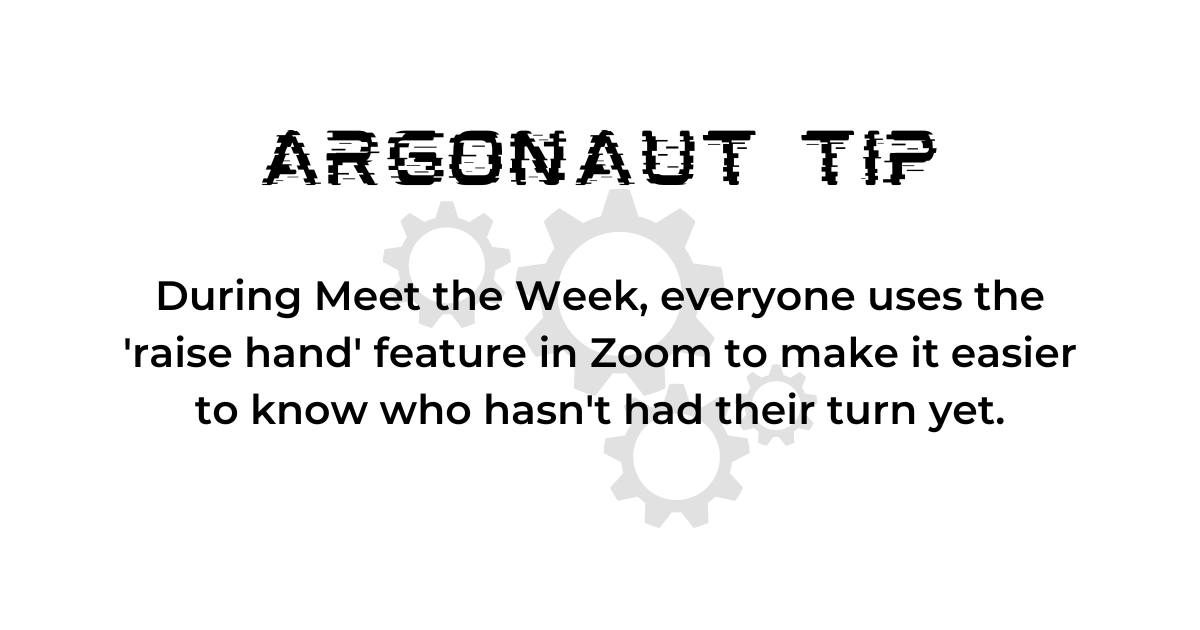 The Engineering Team Meeting or ETM is a time for our team to come together to solve problems we face as a group. Each meeting will focus on a sole problem with the singular goal of producing an actionable, unanimous solution. There are no team TO-DOs assigned from this meeting. All issue work is done during the meeting.
Topics the ETM can tackle:
Tools & Templates
Roles & Responsibilities
Software Development Best Practices
Process Improvements
Team Communication & Morale
Stand-ups are daily updates made in Slack, where we all share project-related tasks for the day. Shared in a dedicated #standup channel, it's structured with three simple prompts: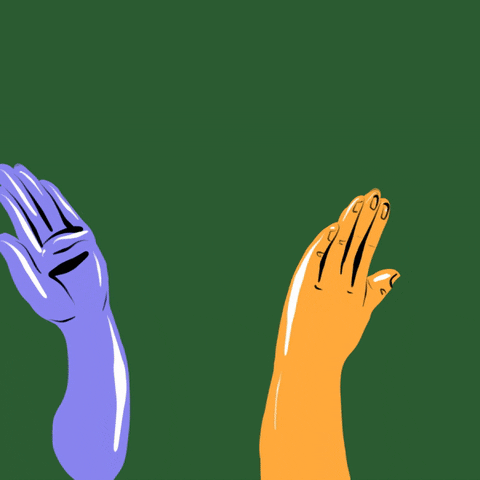 This lets the team know where we're each at in our projects, and we can tag each other if we need some help.
The more we contribute to these meetings, the more our teammates get to know us, and the more we can connect.
Tools We Use
We keep it super simple. No need to over-complicate these things or add new tools because it becomes "another thing to do". We use Slack's Geekbot to send us our Standup prompts each morning, and our meet the week is a standing event on our calendars.
3. Slack
Since we're talking about Slack, there are sooo many things we can do. We set up some fun channels to share work-related issues or completely irrelevant memes. And it's a funny thing how people bond over memes. We set up channels for coffee chats, watercooler chats, pet chats, book chats, developer issue chats, news, fun facts, games- you name it. You can create channels that cater to your interests- the Slack world is your oyster.
We also use the Donut Chat extension, which picks random team members and pairs them together for 15-minute non-work related Zoom chats. These are really fun ways to get to know each other on a personal level- you might even discover one of your workmates is an award-winning filmmaker.
We're encouraged to share work-related and non-work-related topics whenever we need a break as an opportunity to bond as work friends.
Tools We Use
Slack! We also use the Geekbot app, the Donut app, and Watercooler by Donut. We don't need a bunch of tools here. Again, keep it simple, and maximize the value of tools you already use.
4. Culture Club
Every day is a holiday!
At least according to a few websites, like National Today. We like to pick our favorites and create a group activity to celebrate.
Planet Argon's Culture Club is a group of employee volunteers who choose a quarter of the year to plan group activities. These don't even have to coincide with a holiday. If a volunteer group wants to get creative- they can come up with something wacky all on their own!
Last year, Culture Club hosted various activities- some over Zoom calls, some through Slack channels. In 2022, the whole team voted on their favorites, which included Planet Argon's 1st Hot Cocoa Recipe Exchange, the Keep Talking and Nobody Explodes game, telling ghost stories while decorating mini pumpkins, and a hilarious Secret Santa gift exchange.
Another fun idea is to ask everyone to change their Zoom background to a theme during Meet the Week meetings. For example, each week in October, we were given a fall-themed prompt, like sharing our favorite scary movie, and everyone joined the call with our best (or scariest) Zoom background.
Not every activity has to take a lot of time- but these are delightful ways to keep us all engaged with each other.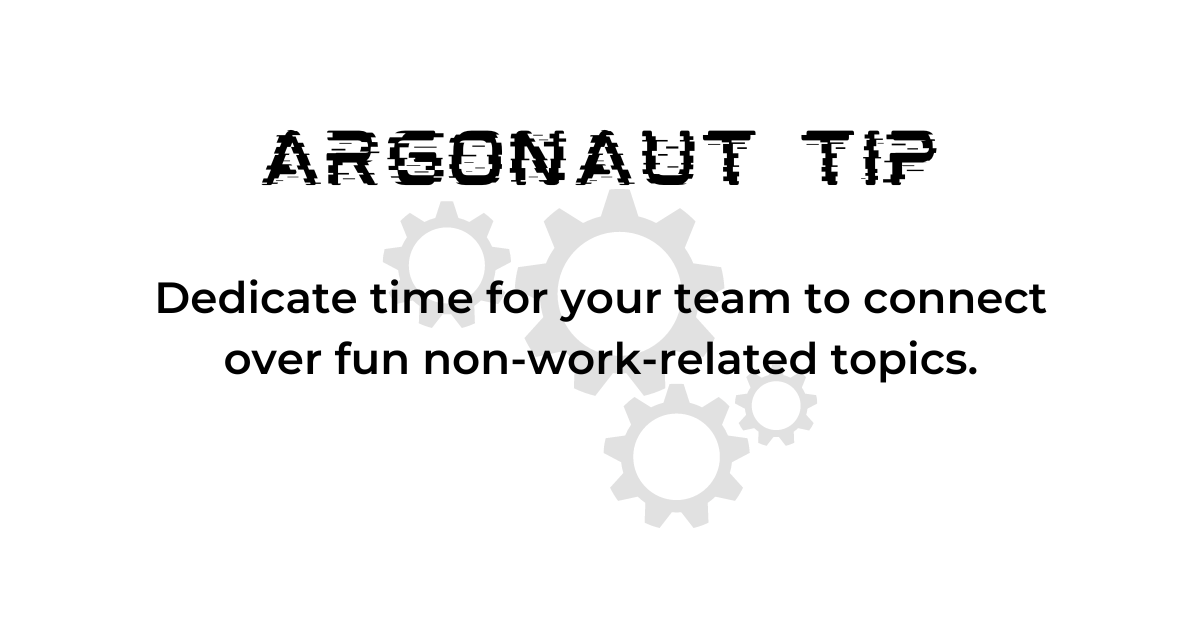 Tools We Use
Culture Club activities are planned out in Asana. We make company-wide invitation graphics in Canva. And we hosted our activities through Zoom. The only one I can recall using a different tool was the gift exchange, for which we used Drawnames.com. We loved how easy it was to organize the event this way, and even the international team members got to participate!
5. Luncheon Learn
This fun play on words is both a lunch and a learning activity. Once a month, our Engineering Manager hosts a Zoom chat where we all eat lunch "together" while a few of us share something we've been working on. Sometimes, we present a case study, a tool or technique we're using, or an idea. Other times we share project-related experiences. But we also like to mix it up.
The fun thing about this is that it can inspire all kinds of interesting ideas- like last week, we played 15 Truths and a Lie to welcome one of our new team members.
Tools we use
We use Zoom for the meeting, Canva for invitations, Slack for announcements, and any tool anyone wants to use for their presentation- Google Slides or Canva Presentations. Easy peasy.
6. Pair Programming Sessions
Planet Argon encourages the use of Llewellyn Falco's "strong style" pairing. In this method, one developer takes on the role of the "driver," and the other takes on the role of the "navigator." The driver is one at the keyboard writing out code. However! They cannot write code without the navigator telling them what to type first. The navigator's role is to decide what code should be written and how, which the driver then types out.
This practice in communication has multiple benefits:
It develops trust between pairing partners.
It encourages discussion about proposed technical solutions before any code is written.
It requires partners to recognize and use shared language.
It passes app-, domain-, and tool-specific knowledge between pairing partners.
Tools We Use
You'll need a few tools on your computer to successfully pair with a member of our fully distributed engineering team:
An IDE: we prefer VSCode as it has plugins that make pairing easier if your machine is not compatible with Tuple
Tuple: this is a two-way screen-sharing system that allows users to both interact with and type in a single codebase on one user's machine. This is our preferred pairing method.
Zoom - It's possible to pair using Zoom and have the driver share their screen. It's not ideal, however, as you must both have the code open and be on the same branch and commit if you want to switch roles.
Alternatively, Slack's Huddle feature allows for screen sharing, too.
7. One on Ones
One-on-One meetings are generally held between a manager and each of their team members bi-weekly or monthly. These are different from other types of meetings, with an agenda of tasks to work through, questions to ask, issues to solve, etc. One-on-ones are opportunities to go a little deeper into strategy and career goals. There's still an agenda, but the topics range from connecting personally to planning steps for future career goals.
For example, I have a one-on-one with Robby every two weeks. During these, we may start with a personal question, like, "What are you reading lately?" or "What hobby are you working on right now?"
Then we may ask each other for feedback with questions like "What do you appreciate about my working style?" or "What do you find challenging about my working style?"
Or Robby may bring up topics related to career growth, like "In regards to the recent online courses you're taking, is this an area you'd like to continue focusing on?" or "Let's discuss a path forward regarding your goal towards… xyz."
These meetings are excellent opportunities for managers and their team members to better understand each other's working styles, goals, and how we can work together to conquer the world.
Teamwork makes the dream work!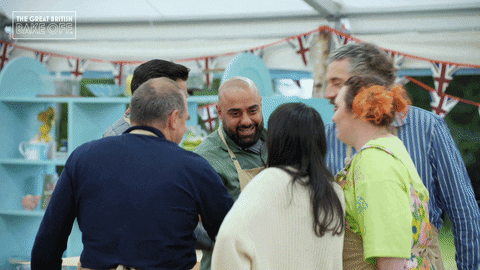 Tools We Use
We like to use Know Your Team for planning One on one's. We also use this tool for asking questions to new hires during onboarding. It's full of thoughtful questions and prompts that are insightful for the person answering and reading them.
8. Friendly Competition
A little friendly competition is good for us. For example, you could have a Slack channel dedicated to how many miles (or kilometers) you run weekly. Or how many times you go to the gym. Or how many books you read in a month.
We have a running score on who has completed the most Donut chats, and William Mena beat us all last year! But collectively, we completed 99 Donut chats, which was a win for all of us.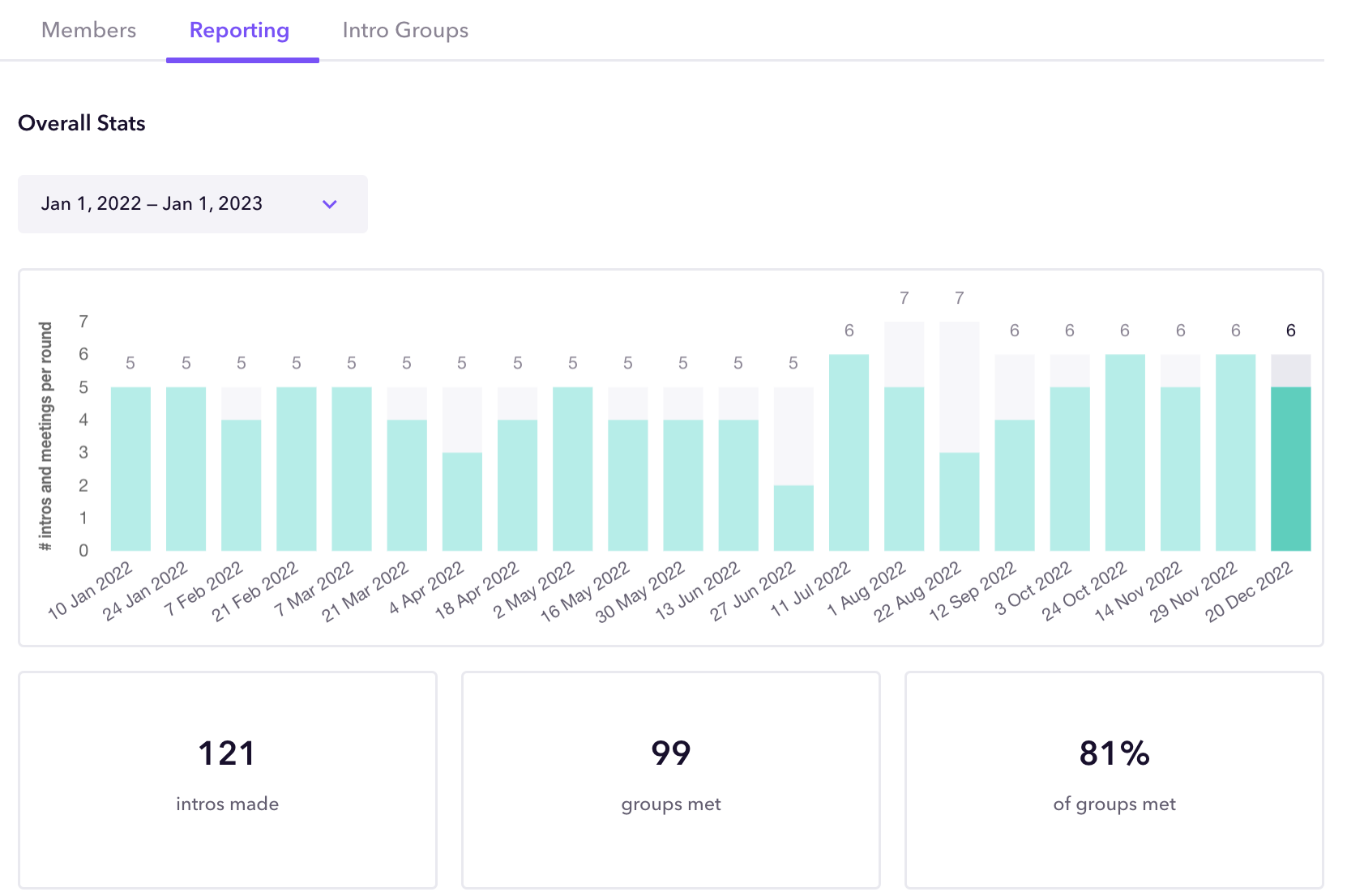 We also have a #Jeopardy Slack channel. When Liz gets inspired to call a game, we all attempt to beat Ben, who's ahead of the rest of us by a mile (or 1.6 km). We keep score, but as of yet, there are no prizes—only bragging rights. It's a great way to take a few minutes and break up the day with some fun!
Tools We Use
You could use anything, depending on what you're tracking or competing about. We keep it simple and just use Slack.
9. Collaboration
My favorite collaboration projects are the Quarterly Studies and blog article collabs.
Quarterly studies are a chance for the engineering team to dive deep into a specific tech stack, tool, or topic, collaborate with team members and have fun building something they might not get a chance to build while working on a client project.
At the beginning of a quarter, developers are presented with a specific technology or topic as the theme. Next, they'll brainstorm and pitch a project based on that theme, then spend 8-10 weeks working on that project. Finally, at the end of the quarter, they present it at the team Luncheon Learn.
Collabing on blog articles is fun because it's an opportunity for me way over here in Marketing Land to reach across to Engineering World and work on some cool concepts together. Sometimes I have an idea that I think one of our talented developers or interns could share a really insightful perspective. And other times, developers come to me with an idea they need help framing into an SEO-friendly blog post. Together we come up with some great articles we're all proud to share.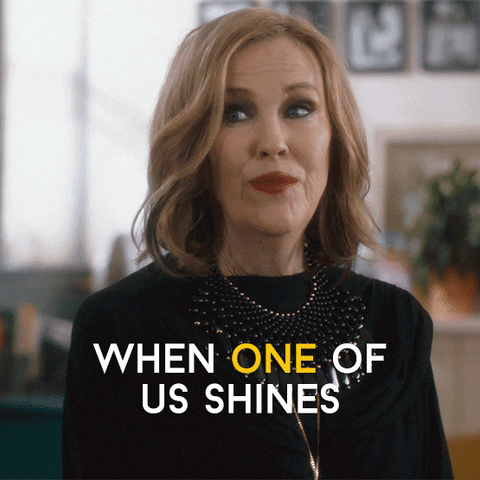 Tools We Use
We use basic tools for collaborating: Zoom, Canva, Google Slides, Google Docs, and Asana.
10. Kudos and Gifts
As part of our meet the week, we each give Kudos or shout-outs to various team members who did something exceptionally well or helpful the previous week. We also give kudos for birthdays, Work-i-versaries, and for just being awesome.
We recently started a new process for Employee Appreciation in which we have a small budget to give gifts (like digital gift cards to a favorite bakery) to each other as a thank-you.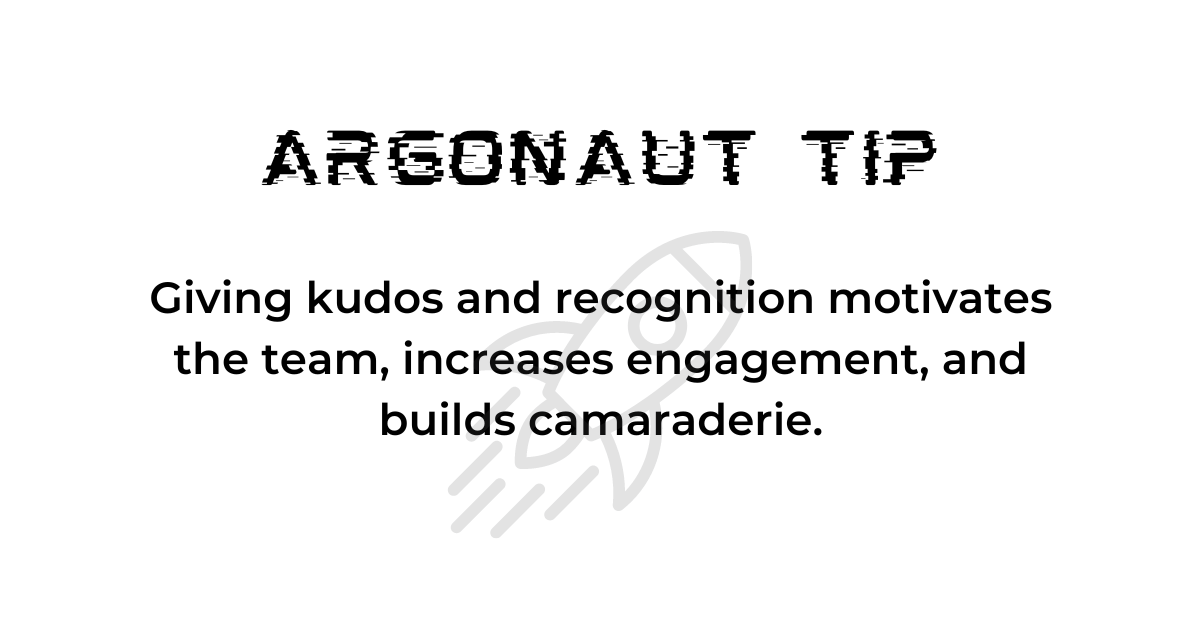 Tools We Use
We have used Kudoboard in the past, but right now, as part of our simplification of tools, we use Donut for the randomized donut meetings, birthdays, and anniversaries and good ol' Google Sheets to keep track of everything.
Next Steps
These are all pretty simple ways to connect, and you can implement one or two as soon as this week. See how your team responds, adjust as you go, and don't be afraid to get creative!