Article
NEWS: Planet Argon Joins the Rails Foundation
Reading time: Less than a minute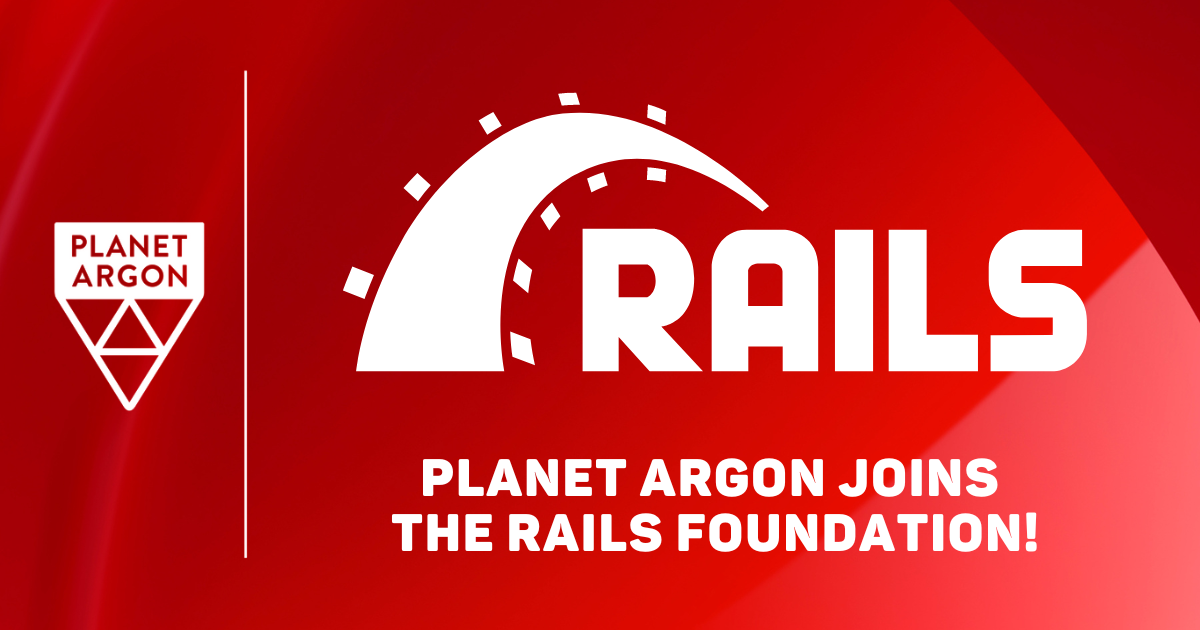 Planet Argon is proud to share that we've joined the Rails Foundation as a contributing member. This means that we'll collaborate with the Rails Foundation Core members and other contributing members to improve and maintain the future of the Rails community for all of us.
Our delightful clients benefit from the contributions of the Ruby on Rails community as it enables small teams to achieve big goals.
Ruby on Rails has long been regarded as an excellent tool for startups and makers. Many people need to realize that Rails is also a tremendously incredible platform for professional menders like our team at Planet Argon. As a result, we benefit from a business model focused on helping organizations improve their existing Rails apps.
After conversing with Amanda Perino and learning about the Rails Foundation's goals and upcoming plans, we asked how we could join the mission. This investment is less an attempt to plant new seeds but rather to help improve the maintainability of an already flourishing garden.
We love Ruby. We love Rails.
We believe in a blossoming future for Ruby on Rails. All Aboard!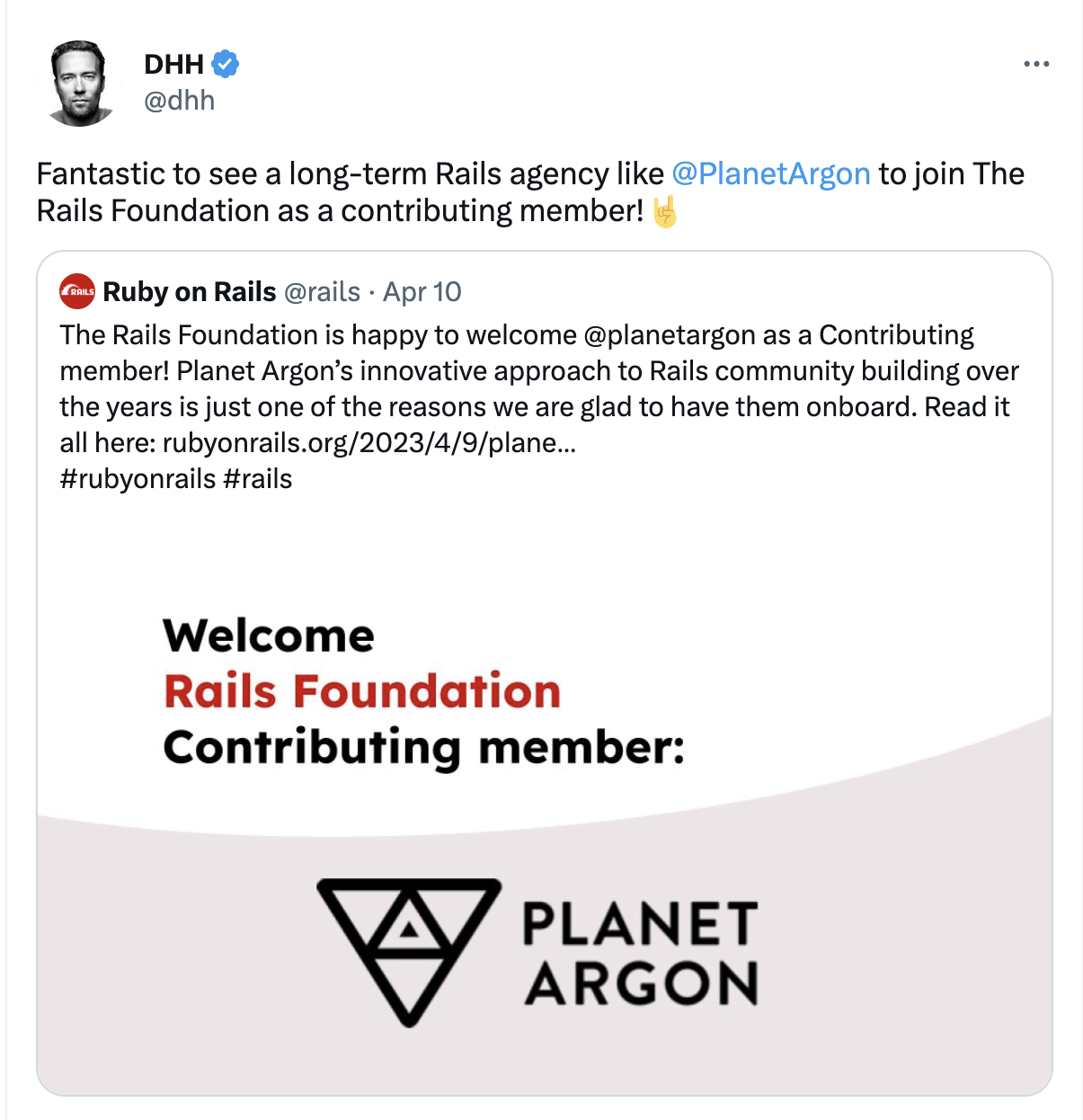 Get the full scoop on our new collaboration with the Rails Foundation.