Article
|
Project Management
Client Onboarding: What to Expect in Your First Month with Planet Argon
Reading time: ~ 4 minutes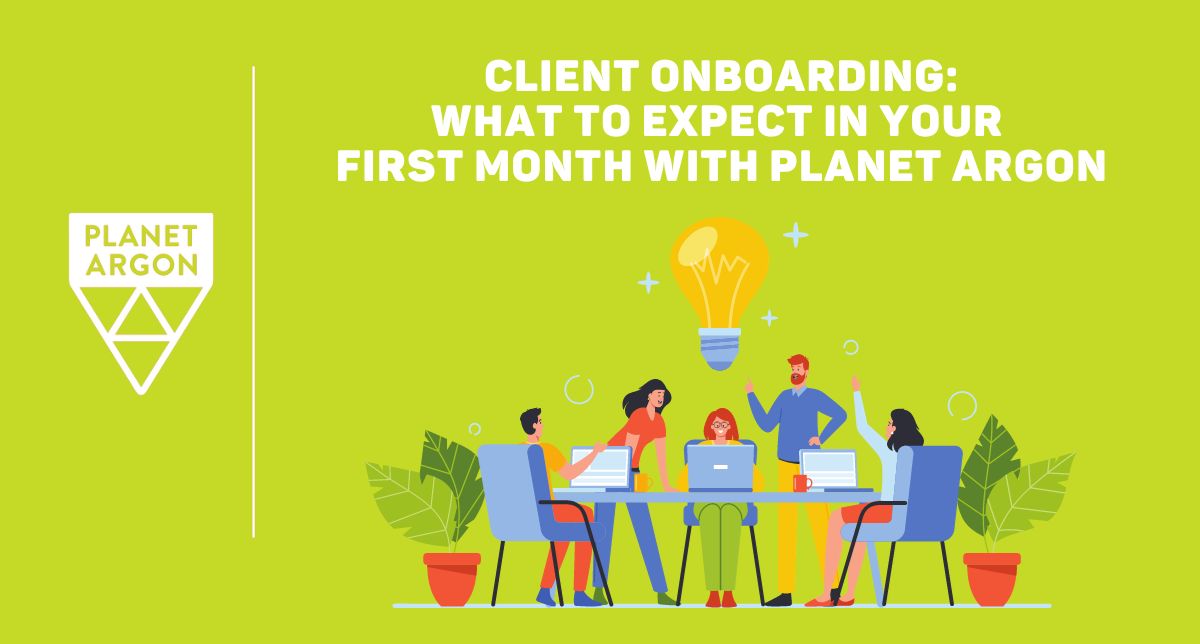 During various points in your web application's lifecycle, you might find yourself looking for a new development agency to help you update or maintain it. Maybe your previous or current development team is unavailable, or the app's needs have outgrown the team's capabilities. Whichever the case may be, if you're bringing on a new development agency, then knowledge transfer and onboarding will be a big part of the beginning stages.
Starting something new, especially a business partnership, can be nerve-wracking; we totally get it. It's like stepping into the unknown, right? That's why we like to be transparent in our processes, manage expectations between our teams, and get on the same page as soon as possible.
In a previous blog post, we shared ways your company or team can streamline the transition process from working with one development agency to another, but what's next?
Because you've likely already worked with a software development company before us, we designed our client onboarding process to simplify the migration of your app to our team.
Our onboarding process isn't just a strict procedure - it's more like a guide to help you feel supported, answer all your burning questions, and set the stage for a partnership that's not just productive but also… delightful.
This is an overview of what to expect during our client onboarding process in the first month our organizations will work together.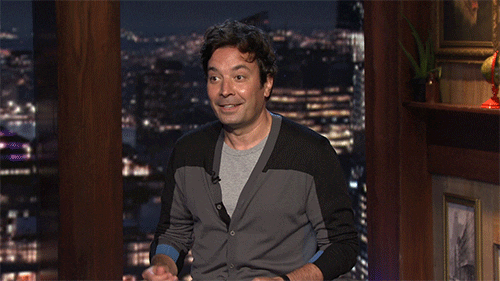 Step 1: Strategic Mapping: Navigating Priorities and Plans
At this point, it's important for us to get a clear picture of where your company is headed. By reviewing your short and long-term goals, we can dive deeper into your top priorities. This will improve estimations and recommendations and allow us to hit the ground running!
Ranking priorities can be challenging, especially during a shifting period. But meeting weekly, especially in the beginning, will go a long way to ease this pain! We'll review the priorities, estimate their level of effort, and rank them. This way, there are no surprises.
Step 2: Transition Phase: The Technical Handover
A technical handover is a fancy phrase for onboarding our developers to your project. We'll schedule a meeting with your previous (or current) development team to help fill in historical knowledge and improve documentation as we go.
We'll cover questions like:
What URLs are checked first when "the app is down"?
Is there a checklist for when a major version upgrade happens?
Are there any private repositories that we need access to?
This also allows us to ask the previous team any relevant follow-up questions.
Step 3: Application Setup: Unlocking Your App's Unique Code DNA
While there are standards for building applications, each project has its own, shall we say, characteristics or personality. That's because real, live people write the code, and every dev team has their own ways of solving technical problems through their architecture and code.
Because the application setup process can be unique for every application, we want to begin early in our working relationship. The sooner we try to run the application, the sooner we can consult the previous developers.
We'll also request access to third-party tools and services at this stage. Some examples are:
User credentials if your site has a login system (for user and admin)
Hosting services (AWS, Heroku, Digital Ocean, etc.)
While we're discussing tools, we'll want to familiarize you and your team with some of ours. I'll work with you to understand our process for submitting tickets into Jira, for example, and how best to funnel communication between our teams.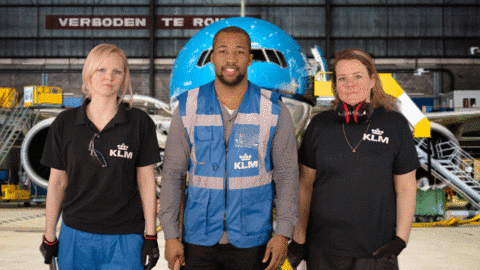 Step 4: Strengthening Collaboration: Building Trust Through Effective Communication and Support
Deployment can sometimes be mysterious. Lucky for us, we have an excellent Systems Reliability Engineer! This person has trained in the most common server monitoring, logging, and services. They can also help to make flow diagrams and infrastructure maps to improve existing documentation.
Testing the deployment process early helps clarify any odd pieces of the pipeline- we can follow up with your current development team and update the documentation for the future.
One of the benefits of working through this phase is that we can make recommendations for new monitoring tools or systems to help improve insight into the health of the servers.
With the first deployment under our collective belts, we'll feel more comfortable with each other's organizations and processes! Now, we can confidently help you with any urgent or emergency issues that pop up.
Benefits of our Client Onboarding Process
Transparency: Know what's coming. We lay out the roadmap so you're not in the dark during the switch.
Transition Support: Guidance designed to support you, answer your questions, and help you feel confident and comfortable throughout the transition.
Effective Communication: Assurance that our teams are on the same page and understand the goals and expectations.
Knowledge Transfer: A transfer of historical knowledge from the previous development team, ensuring a smooth project transition.
Personalized Application Setup: Tailored setup process to the specific needs of your project due to its unique characteristics.
Documentation Improvement: Clear documentation improvements ensure that future issues can be addressed more efficiently.
Systems Enhancement: Recommendations for new monitoring tools and systems improve your insight into the health of your servers and infrastructure.
Building Trust: Continuous collaboration, transparent processes, and successful deployments build trust between our teams, fostering a positive and productive partnership.
Ongoing Support: We're your tech BFFs. Hit us up anytime.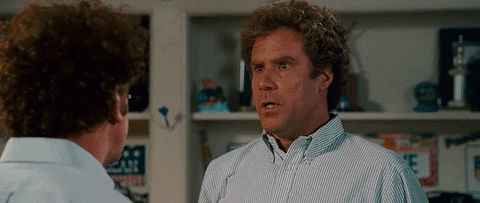 Making it Happen!
We've got the ball rolling; now we're ready to make the improvements you've been waiting and hoping for! We'll set up a weekly planning meeting to keep communication flowing between our teams and ensure priorities are aligned.
And that's a wrap on your first month with us- it isn't so scary after all, is it? :)
Are you migrating from a previous development team? Let's chat!