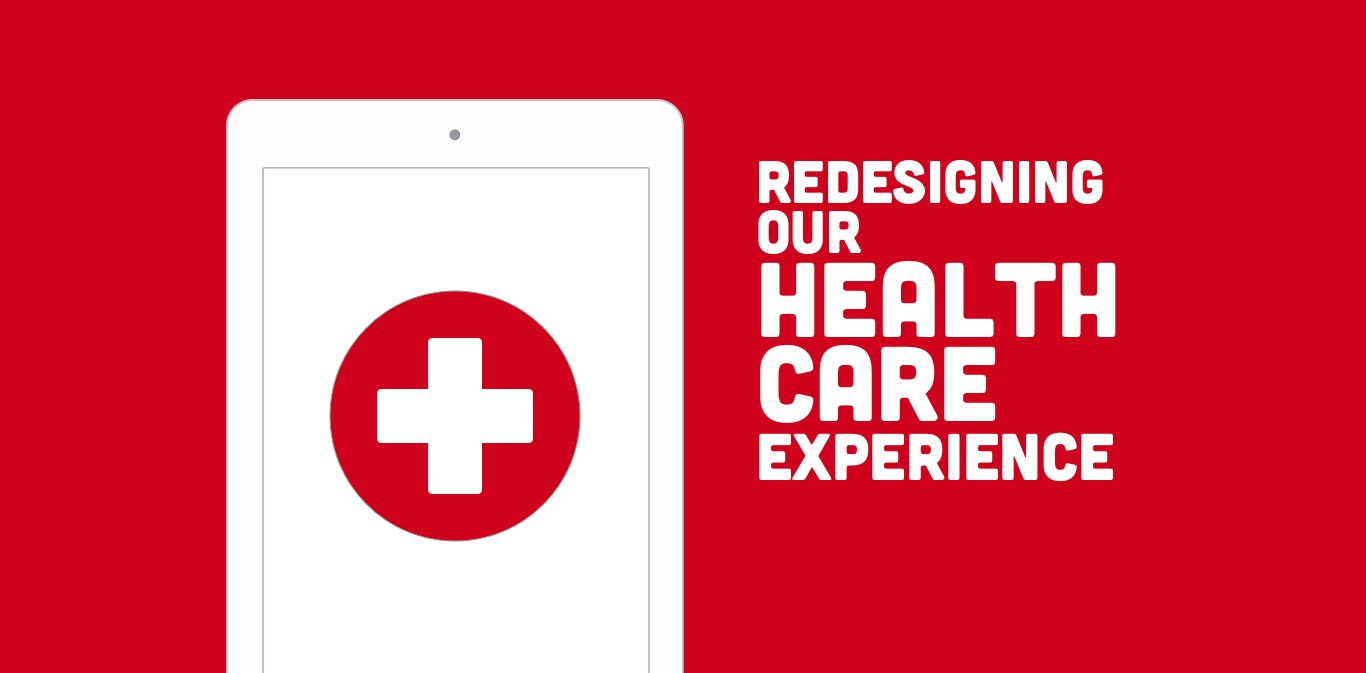 I recently read a couple articles1 about overly-optimistic Silicon Valley technology companies attempting to rethink health care and stumbling across obstacles along the way. One goes on to comment on one recent company as
just the latest example of a high-flying startup trying to revolutionize the health-care space, only to discover along the way that Silicon Valley's philosophy of disruptive innovation can be more difficult to apply to health care than in the digital world 2.
Now, I don't think either article necessarily denied that tech-focused companies can't rethink health care, but neither acknowledged what they can bring to the table, if done right. While their attempts may seem like failures, it's important to note what is at stake and why redesigning for digital health care is not something we can ignore or wait for others to figure out. Here are four reasons we should focus on redesigning now.
1. Growth in online use
Three out of four Americans go online daily3. And while medical professionals remain a main resource of information, most adults used the internet to research health care topics, doctors or treatment4. Lastly, use of mobile devices is continuing to rise among all user types5, many of whom are going online mostly using their phones.
Ignoring an old site or application because "it works" is limiting your potential to reach the right target, to engage users, and make access to information easier. If designed to be useful, an application could limit the need to find information elsewhere and free up resources (ie. avoiding a need to contact – see below).
2. More users, with less access
Along with the use of online tools, our population is rising6 and getting older. An older population means there will be more people needing treatment for mild to severe ailments, especially with the rise of medical issues related to obesity7 (run this chart through the years to see the rate increase). At the same time, medical staffing is not keeping up8.
One way way to bridge the gap is to provide more resources to those that can self-care, leaving more time for patients who need to see doctors. Online applications, tools, and technologies (like wearables), can provide significant benefits if designed and built well.
3. As the number of users increases, apps need to be more efficient
We've all seen the horrendous apps that office administrators use to check us in at appointments. We've all seen our online charts present our health data, but not tell us how to interpret the information (what does "high level of xyz" mean?). Some of us have seen the applications that nurses and doctors use to check our stats and update our records.
These systems and processes are not efficient.
Administrators must remember the convoluted ways to change account information, update our records, and process our billing. While nurses and doctors are still using archaic proprietary apps, I'm receiving flat un-useful data on results – that I then turn to google to get remarkably helpful information.
The current system doesn't save us time which means it doesn't save us money. We need to move towards efficient workflows that address the user's needs, goals, and tasks, rather than processes that mimic the data structure.
4. We owe it to ourselves, because health technology impacts all of us
Whether you have been a patient or you've sat alongside a patient, whether you're a nurse, doctor, or back office administrator, health care apps will impact all of us at some point in our lives. The inefficient ways they are designed affect how we work, how we are treated, and how we live. It will cost us time, money, and energy to save lives. But it will only get worse if we don't make changes now.
---
We don't have to settle for "it works" just because the hurdles seem too high.
These changes will take the combined efforts of designers, medical professionals, patients, developers, and regulators. But with the right people, and the right process, this is achievable. Together, you can discover the problem by asking why, when, and who. From there, you can develop workflows that efficiently manage tasks, roles, and user needs.
As a designer, the process to discover a solution is no different than building an application for a grant management software or a circuit board production facility.
You define the problem. Then design a solution, test it, measure its success, and learn how it works and how it doesn't. That will allow the application to evolve and improve as scenarios and use cases change and new issues are identified. Learn, refine, repeat.
1 blog.thinkrevivehealth.com/newsroom/not-the-uber-of-healthcare
2 www.washingtonpost.com/news/wonk/wp/2016/02/09/why-silicon-valley-keeps-stumbling-on-health-care
3 www.pewresearch.org/fact-tank/2015/12/08/one-fifth-of-americans-report-going-online-almost-constantly
4 www.pewinternet.org/fact-sheets/health-fact-sheet
5 www.pewinternet.org/fact-sheets/mobile-technology-fact-sheet
6 www.prb.org/Publications/Datasheets/2012/world-population-data-sheet/fact-sheet-world-population.aspx
7 www.washingtonpost.com/news/to-your-health/wp/2015/06/22/americas-getting-even-fatter-startling-growth-in-obesity-over-past-20-years
8 www.washingtonpost.com/news/to-your-health/wp/2015/03/03/u-s-faces-90000-doctor-shortage-by-2025-medical-school-association-warns