Article
|
Development
The Bureau Briefing Podcast: Robby Talks Building an Internship Program
Reading time: Less than a minute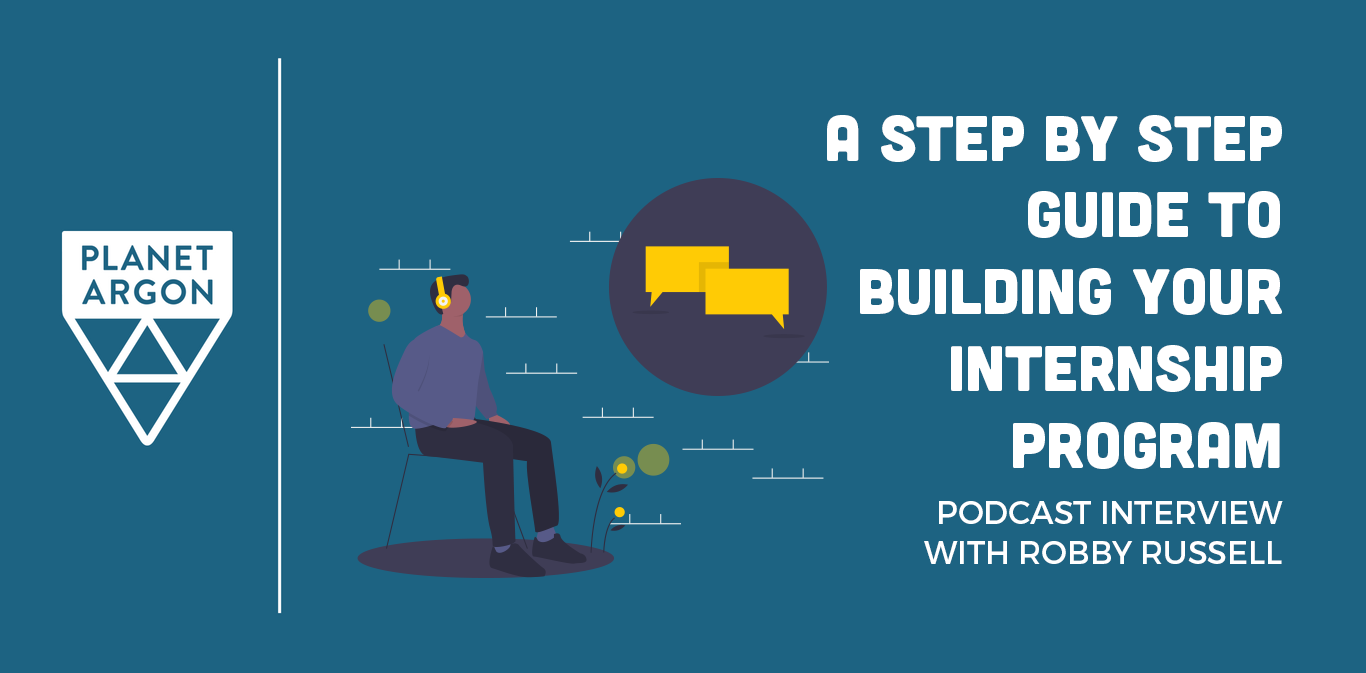 Planet Argon's founder, Robby, sat down with Carl from The Bureau Briefing podcast to discuss tech internships. Planet Argon hosts up to a dozen interns each year in different roles – no small endeavor even for companies larger than our 13 person team. How do we do it? Robby explains our philosophy on interns, why we don't use internships as a recruiting tool, and how to make internships valuable for both your intern and your full-time employees in this interview.
Listen to the full podcast episode.
Interested in learning more about our philosophy on internships? Or perhaps you're interested in starting up a meaningful internship program at your company? Our open-sourced internship strategy is available. Read the Tech Internship Toolkit.
Want to learn more about internships at Planet Argon? Learn about our opportunities or read what some of our past interns have written.