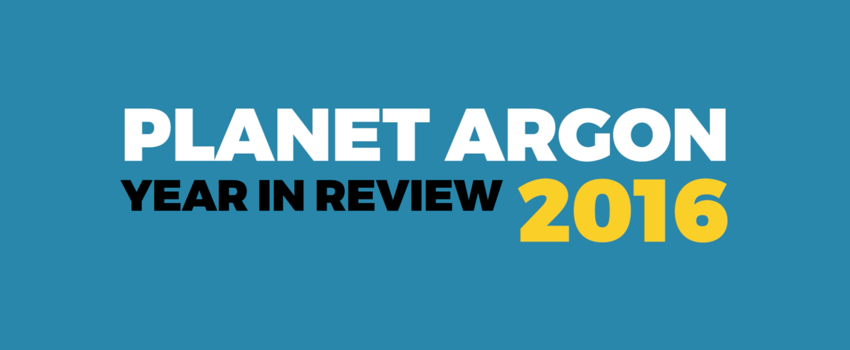 Each year, we release a retrospective of the previous year. At the end of 2015, we were more interested in communicating our thoughts about world events, so the Year in Review reflects that. Over the years, we've compiled a list of favorites, played with parallax web design, and struggled with cinematography.
I suppose we must have been feeling nostalgic this year. For the 2016 Year in Review, we decided to celebrate and critique the previous 20 years of the World Wide Web. 1996 was an important developmental year for the web – it had finally hit its awkward teenage phase. The web had personality and, although it's embarrassing in retrospect, it was starting to become an interesting, creative medium. There are a few fantastic internet time capsules from that year, including the Dole/Kemp campaign site and the Space Jam site.
It's still a Year in Review, however, so we included a smattering of blog articles that exemplify some thoughts we had, projects we launched, and experiences we had.
Please take a few minutes to click through the 2016 YIR. And don't forget to toggle on the 1996 theme – I promise, you won't be disappointed at the multitude of pixelated animated gifs and bordered tables. Enjoy!