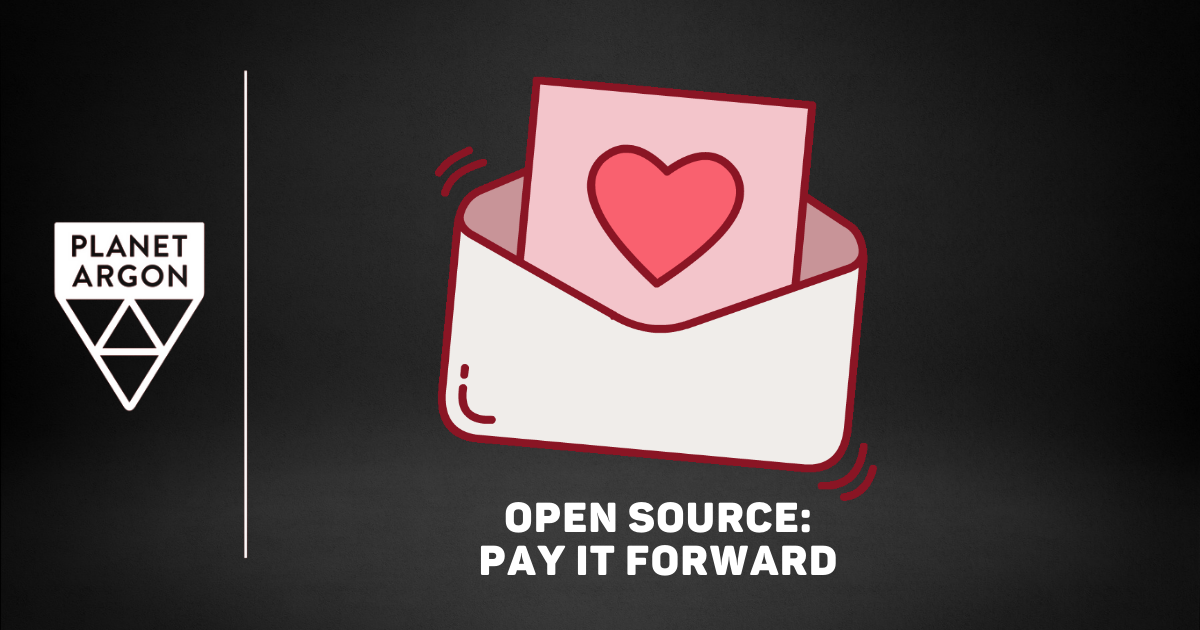 February is Free and Open Source Software Month. Outside of our own contributions, we asked the Planet Argon engineering team to nominate projects for a sponsorship donation. Here's what they came up with.
We then asked the team to narrow it down by voting for two projects.
After running the numbers, we're now delighted to announce the two projects we'll be awarding a financial donation (in the amount of $500/each).
To the Pry team, thank you for providing one of the most robust debugging tools we use in many of our client's Ruby on Rails projects.
To Ruby for Good, we appreciate your work to provide non-profit and civic organizations with tools they wouldn't normally be able to build with their own budgets. We're impressed with the impact you're making!
On behalf of the Planet Argon team, thanks to everyone who has played a role in fostering a wonderful open source community.