Article
|
Development
The Ruby on Rails Podcast: Advice on Sunsetting a Rails Application
Reading time: Less than a minute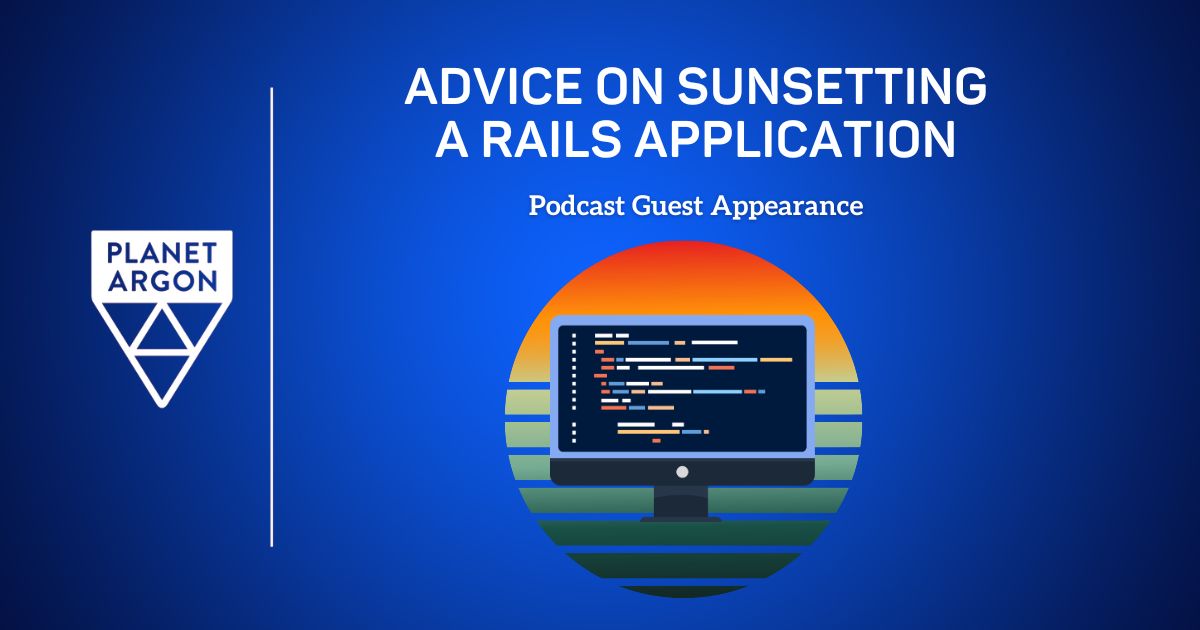 Projects evolve throughout their lifetime. They're often passed through multiple developers or even multiple agencies over the years, ending up in the hands of a team without its original founders.
But what happens if a project has potentially reached the end of its lifecycle and needs to be decommissioned? Shutting down applications isn't something we talk a lot about, but it might be worth investigating in some cases.
Our CEO, Robby Russell, sits down with Brittany Martin, Co-Host of the Ruby on Rails Podcast, to discuss a few topics you might explore before considering this as an option for your application and de-mystify the process.
They touch on questions like:
🗝️ What does the process look like?
⭕ Where is your application in its life cycle?
🫶 What's best for the longevity of the app, your team, and your customers?
🧬 What about your legacy data and tools?
⏳ What are some realistic timelines?
Robby and Brittany also touch on why small dev teams can benefit from occasionally bringing in "guests" to their codebase. What would be the benefits? Check out the podcast to find out!
🎙️ You can listen to the episode on Spotify or Apple.
✍️ Be sure to subscribe to the Ruby on Rails Podcast for future episodes!
🫶 And definitely share this episode with your peers and colleagues whose application might be in a transition period.
Does your organization need guidance on decommissioning a Ruby on Rails application? We'd be happy to discuss it with you.