Article
|
Development
Subscription Services Depend on Ruby on Rails
Reading time: Less than a minute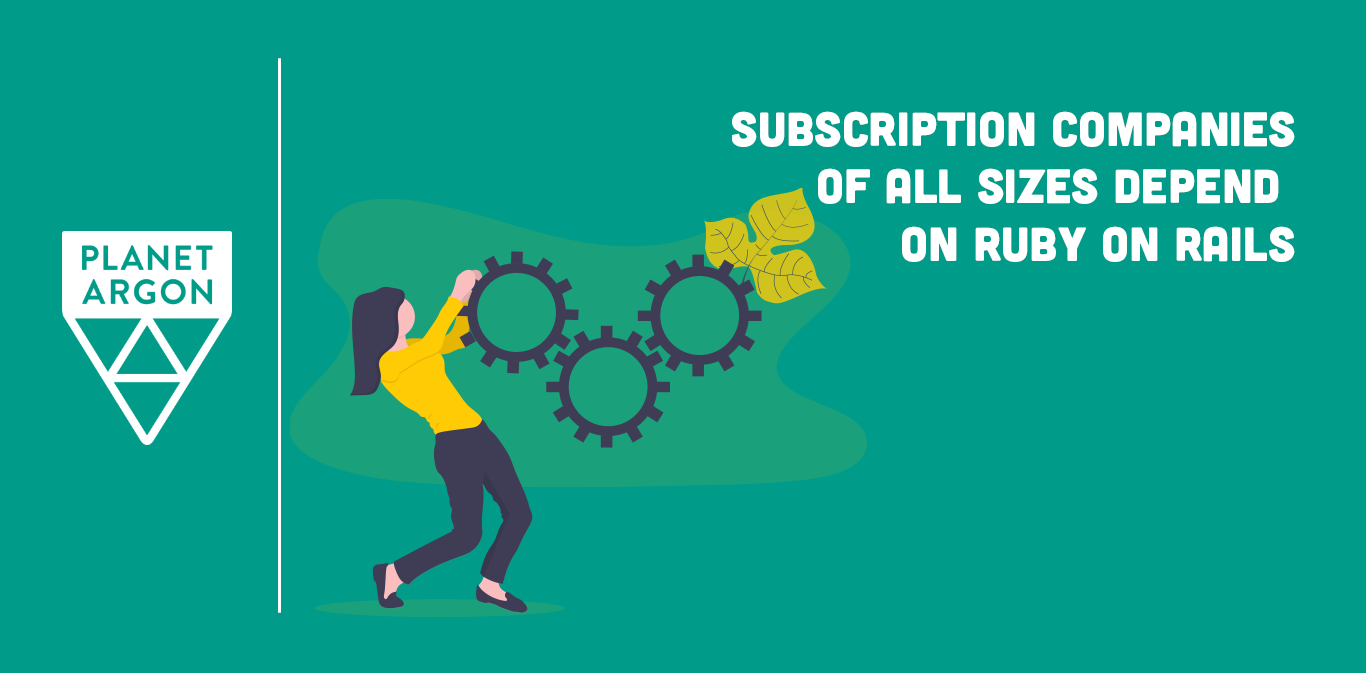 The idea of shipping services for goods like grooming products, food, and even dog toys might have seemed absurd a few years ago, but today nearly everyone has a friend regularly receiving packages from businesses like Dollar Shave Club or Blue Apron. In 2016, Forbes estimated that the biggest subscription companies, the businesses that take the orders, package and ship them out, generated 2.6 billion dollars in sales.
For every giant in the business –Dollar Shave Club and Blue Apron – there are smaller companies offering similar services – Harry's and Plated. While trends of what people are ordering are changing rapidly, one recurring consistent is that all the companies mentioned, along with many others, are using Ruby on Rails applications to run their websites.
Matthew Berk is the CEO of Bean Box, a coffee subscription and gift company that acts as the middleman to gather fresh coffee beans from around the Seattle and Portland areas and ships them to customers across the country. "If you live in a place like Seattle, it's easy to take for granted how great fresh, artisan coffee really tastes; it's also easy to sample different coffees, roasted by so many great roasters. For folks who live elsewhere, that's not always possible," he said.
The 12-employee company started in 2014 when Berk, who was working as a Ruby on Rails developer, wanted to streamline the process of getting fresh local coffee beans from various roasters delivered in one concise package. An idea that, as it turned out, was popular among many other people.
Berk called the decision to use RoR as their application framework a "no-brainer" and said the Bean Box software now handles shipping orders across the country, with about 95% of their boxes going outside of the Seattle area.
"Speed to market and evolving what we do (and how we do it) are critical for us," he said, "To meet scale, you need to be able to adapt your code and processes to what the business needs at any given moment. And since literally everything we do is managed by our own software, our ability to change is what has allowed us to scale."
Some other subscription service companies that are using Ruby on Rails include:
Lootcrate – A Los Angeles based subscription company that delivers monthly crates filled with toys, trinkets, and games that with options of on pop culture, gaming, film or sports boxes. They are currently looking for a Rails developer.
LeTote –A San Francisco based women's fashion subscription service that sends outfits periodically. Subscribers can wear keep the outfits they like or return for another.
MeUndies –An LA company that ships packages of underwear and socks.
Trunk Club –A Nordstrom subscription service for men's and women's clothing with locations across the country. They are currently hiring multiple Software Engineers.
Rocksbox –A jewelry subscription service company located in San Francisco.