Article
|
Leadership
Software Engineers: In Need of Inspiration?
Reading time: ~ 3 minutes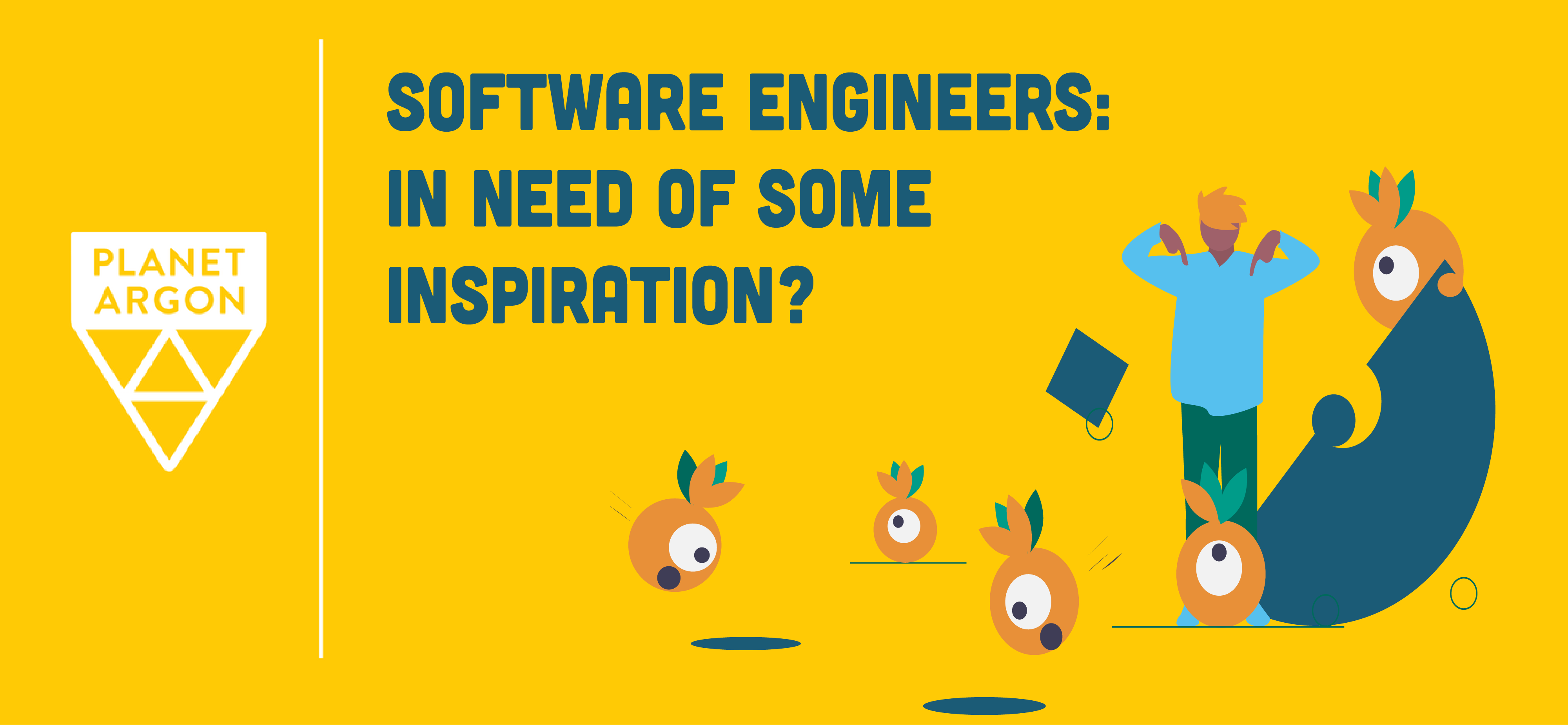 As Spring comes into full swing, we may find ourselves in need of some inspiration. If you're stumped or need some insight from a lending hand, we're here to help!
The Maintainable Software Podcast has interviewed experts all across the software development industry, from CEOs to Project Managers, to Sr. Engineers. Since our launch two years ago, we've been able to sit down with some amazing people and learn the ins and outs of software development from their personal experience.
While the common theme of the podcast is handling technical debt and legacy code, each guest has their own story to share about their experience throughout their career. This includes technical and interpersonal challenges they've overcome, opinions they've formed, and lessons they've learned.
Here are some of our favorite episodes and what you can learn!
Need to do some spring (code) cleaning?
We all can find ourselves with a little bit of a mess after the winter months. In this episode, Robby sits down with Murray Steele, Engineering Manager at CLEO. They discuss how to effectively tackle unused code in your system. They explore the need to be cautious when we discuss prototypes and why community is important.
Finding yourself at a crossroad?
We all need a little inspirational boost now and then. Robby sits down with Alexandre Omeyer, Co-founder and CEO of Stepsize. In this episode, they discuss the best approaches for removing barriers to track technical debt and some traits of well maintained software. They talk about the different sizes of technical debt and how developers can stand up and take action.
Are you someone who wants to take an in-depth look at the mental process of programming?
Robby, Planet Argon's CEO, sits down with Dr. Felienne Hermans, Author and Associate Professor at Leiden University. They discuss the mind's process while programming and how to build mental models. Dr. Felienne Hermans discusses strategies to understand a new-to-you codebase, as well as exercises to improve how you read code. Check out her new book here. Use discount code: podmaintainable20 and don't forget to check out Maintainable's weekly episodes!
Do you want to learn how to code with others?
In this episode, Robby sits down with Emily Bache and discusses leading a team and how to maintain coding as a social activity. Emily talks about her philosophy on coaching and how to create a long-term impact through coaching instead of coding.
Are you a manager who needs help recovering from layoffs?
In this episode, Robby sits down with Sahil Lavignia to discuss the unfortunate event of layoffs and how to deal with technical debt in its aftermath. As the Founder and CEO of Gumroad, Sahil talks about the challenges of building a company and why he built Gumroad.
Unsure how to reach your full potential?
In this episode, Robby sits down with Ali Spittel and chats about life as a Junior Developer and how to unlock your full potential in the first steps of coding. As the host of Ladybug Podcast, Ali talks about the process of mentoring Junior Developers and how she built a community about written content and daily coding puzzles.
Can't quite choose how to move forward with technical debt?
In our first episode, Robby sat down with Anna Filina and how to effectively convince others to get on board with your technical plans, and how to move forward from there. Anna specializes in legacy code and discusses in this episode what it means to be a "software archeologist"
In need of a good laugh?
For April fools, Robby sat down with Erica Tafavoti and talked about the dangers of baby nails and long-term decisions about the health of your nails. Erica shares her own nailcare preferences prior to sporty activities, discusses the perfect hand photo, and how to maintain your mental health during the global pandemic.
The path to inspiration isn't always easy. Often, hearing the experience of another person in our position can allow us to move forward with a fresh perspective and set of eyes. Here on the Maintainable software podcast, we try to gain inspiration and wisdom through our software engineering community members and insight into how they have overcome problems that they've faced.
Our weekly podcasts come out each Monday. If you enjoyed some of our favorite episodes above, then don't forget to subscribe here! You can also follow us on your favorite social media networks for more weekly content.