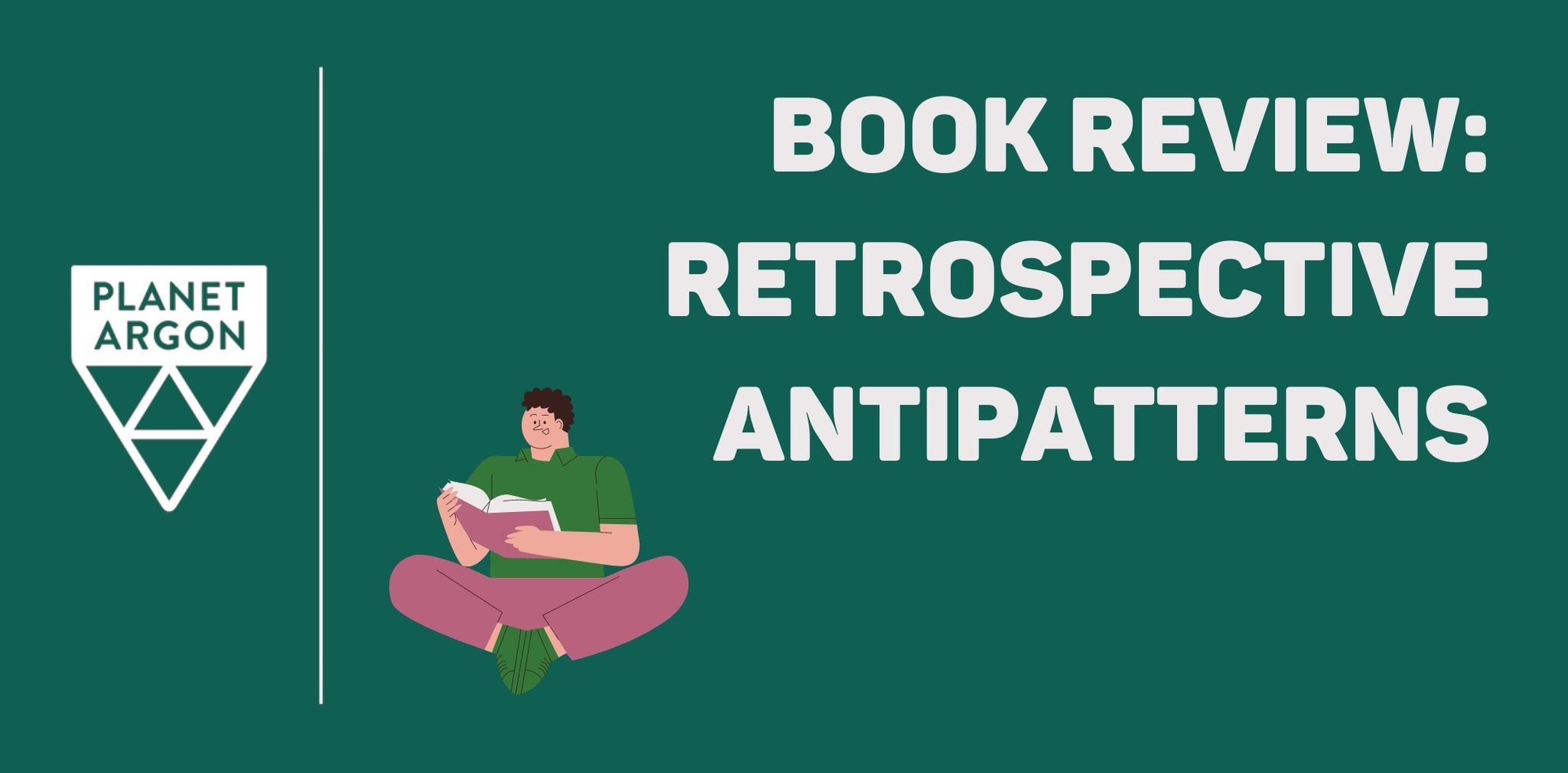 A few years ago, I was picking my partner up from a day conference on medical interpreting, which at the time she went to annually as continued education. At the conference, one of the moderators used the term "a backpack full of words" to describe preparedness when going into a situation where you may need to interpret something difficult. A backpack full of words, we still say to each other, wide-eyed and smiling, because it is one of those absurd metaphors you often hear at conferences and in corporate culture.
So now I'd like to tell you about my own backpack full of words.
In Agile, Six Sigma, and in all the ways teams come together to think about process and production, there are a lot of phrases and patterns. They serve as easy ways to get into the mindset of trying to communicate in an environment that is open and a little silly. As with learning to write fiction, or interviewing someone on a podcast, or playing music for an audience, being a project manager is all about what's in your backpack when you walk in the door because you never quite know how a meeting will go. Retrospective Antipatterns, by Aino Vonge Corry, is a book that will not only fill that backpack with new tools, but show you where they can go wrong in practice.
Corry describes an antipattern as: "a description of a solution to a frequently occurring problem in which the consequences outweigh the benefits,"which is a complicated way to say that we allow ourselves, sometimes, to be trapped in patterns we know are wrong because it is the path of least resistance. An antipattern could be simple, like allowing a louder individual to take the stage for a disproportionate amount of a meeting than everyone else because at least someone is talking about the topic; or more complicated, as when a company's culture does not allow for the open sharing of negative experiences, or when a manager interferes with the retrospective for their own metrics (or out of innocent curiosity, which can equally derail honest reflection).
One of the benefits of having a book like Retrospective Antipatterns on your shelf is that you will always have somewhere to go when you find yourself stuck. It is a treasure trove of the different pitfalls and situations that often impact the way retrospectives go. With long meetings, which may occur every two weeks depending on how the sprint is set up, there is ample opportunity to get derailed. So to have a reference book like Retrospective Antipatterns to fall back on as a facilitator is a gift.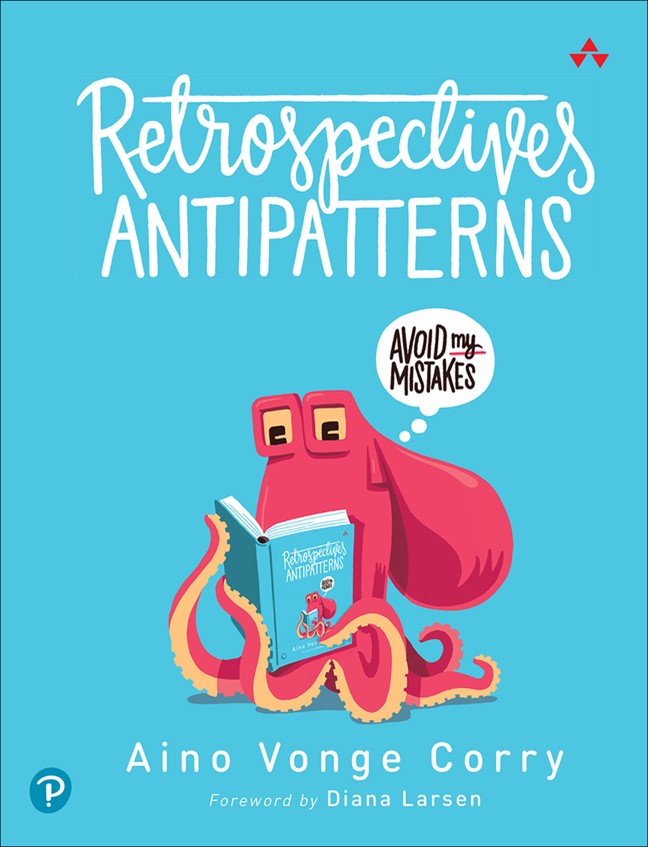 The book is structured in chapters, which contain eight subsections: Context, General Context, Antipattern Solution, Consequence, Symptoms, Refactored Solution, Online Aspect, and Personal Anecdote. As it goes through a particular situation, it also trains you on thinking through a pattern, and by the end of the book you have a framework for reflection and problem solving. This framework is a retrospective-on-the-retrospective, which is a way to break down and improve the retrospective itself after the fact. Corry is clear, by way of the Personal Anecdote sections for each chapter, that not every solution is easy to come by and that her first attempt at a Refactored Solution was not always the right one. But as a whole, as a backpack full of words, the book becomes a toolkit of activities, scenarios, and team dynamics that can lead to becoming a better facilitator of retrospectives.
I've always been a little hesitant when it comes to the activities that surround these kinds of meetings. Agile Retrospectives, in a proper sense, are something that I have to start thinking a lot more about in my new role at Planet Argon and, having experienced a few, have ideas about how to improve. What Retrospective Antipatterns helped me to see is: these activities are a way to get creative thought flowing in a team of people that may be resistant to, or bored by, the retrospective. They open up new ways to examine problems, sure, but they also shake up what is regular inside of a team pattern. If you bring the same team of people to the same room and reflect on the recently completed sprint in the same way, then you're missing the opportunity to improve and learn from the process. The silly games and exercises are a way to engage people in a new process that they might not normally think within or to reflect in a new way, which is the point of a retrospective. Reflection leads to improvement and new ways of work within a team.
For any Project Manager, or Scrum Master, Retrospective Antipatterns can be something to fall back on when they feel disheartened by a particular retrospective. In the chapter Conclusion, Corry says something we could all benefit from internalizing: "Make mistakes, celebrate them or feel bad about them, depending on your nature, but try to reflect on them and learn from them. Some things I have learned from failed retrospectives have been helpful not just within the realm of retrospectives but also outside."
---
I heard about Aino Vonge Corry's work on the Maintainable Software podcast Episode 52: "Dr. Aino Vonge Corry: Why Do We Have Retrospectives, Again?"
You can buy a copy of Retrospective Antipatterns now on InformIT.com.