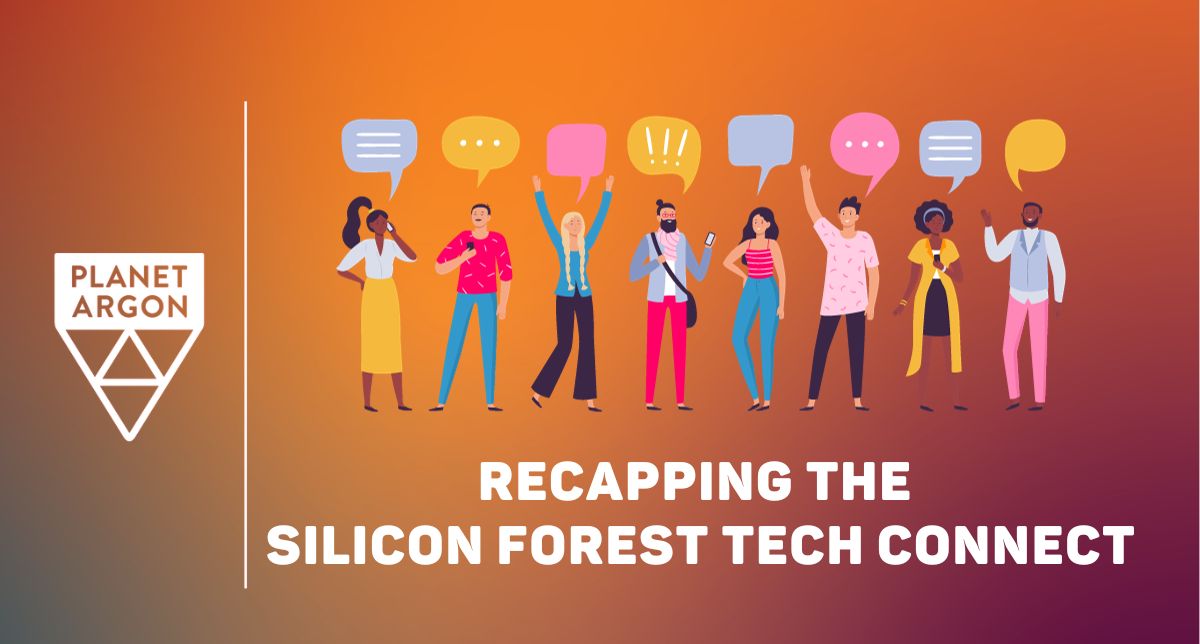 For those who might have missed it, TechCrawl decided to take a break this year, but the energy and the need for connection within the Portland tech scene certainly did not. Stepping into those big shoes was the Silicon Forest Tech Connect, organized by ProFocus Technology and hosted at the White Owl Social Club. This was the first event of its kind and a huge success!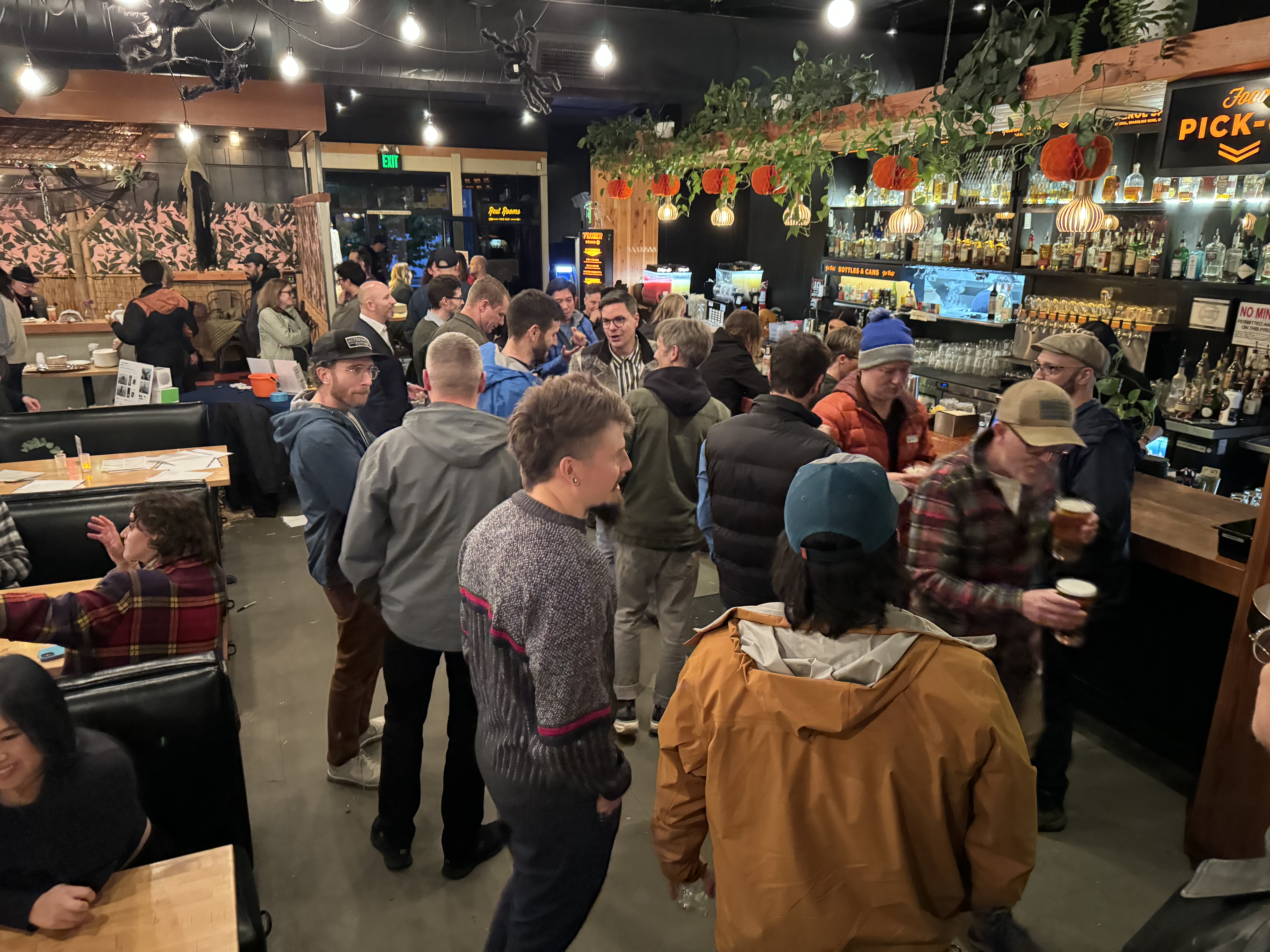 We've always valued community and collaboration at Planet Argon, so when we heard Tech Crawl was on pause and Tech Connect stepped in, we jumped at the chance to sponsor the event.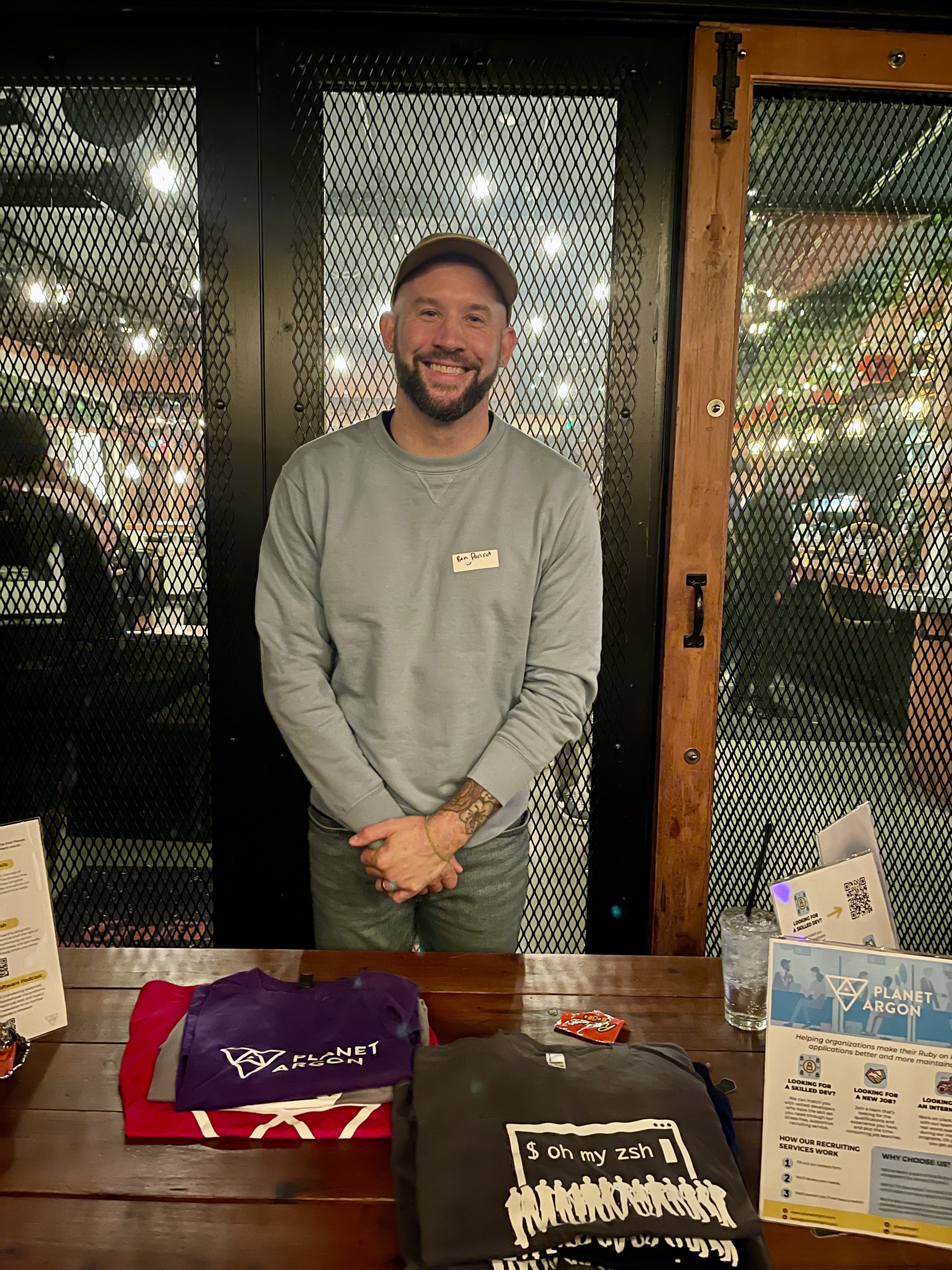 Despite the rain—which, let's be honest, is pretty much a staple of our Portland—the turnout was impressive. The hardy spirit of our tech community shone through as professionals from all corners of the industry poured in (pun intended), proving yet again that a little Pacific Northwest rain couldn't dampen our enthusiasm.
As the Planet Argon rep at the event, I enjoyed chatting with folks from different backgrounds about our open internships, hiring process, and hiring and growth plans for 2024. Meeting so many brilliant minds—from other tech leaders to UX/UI designers to engineers of all skill levels and stacks was invigorating.
Check out some photos of the event below, courtesy of ProFocus.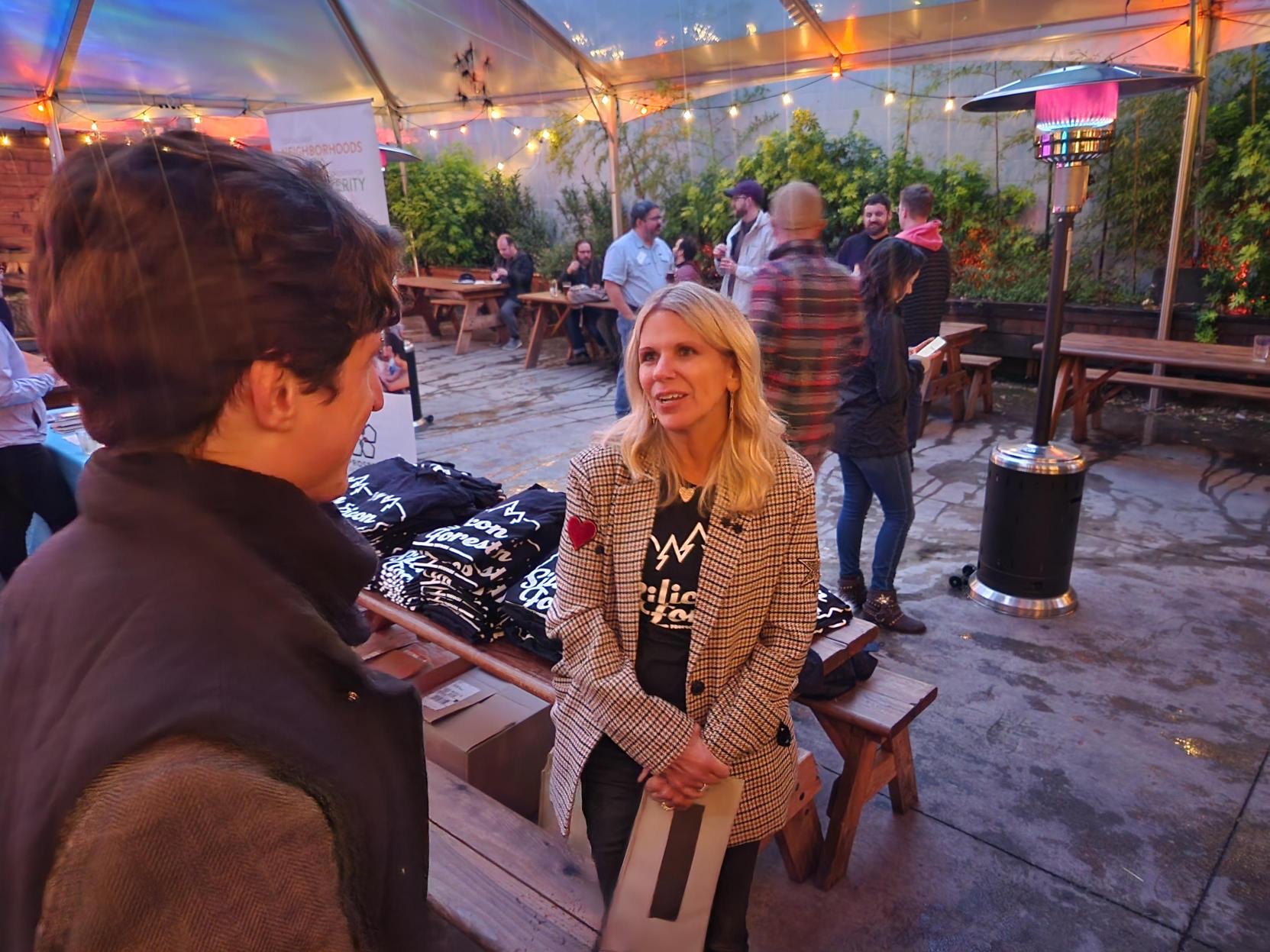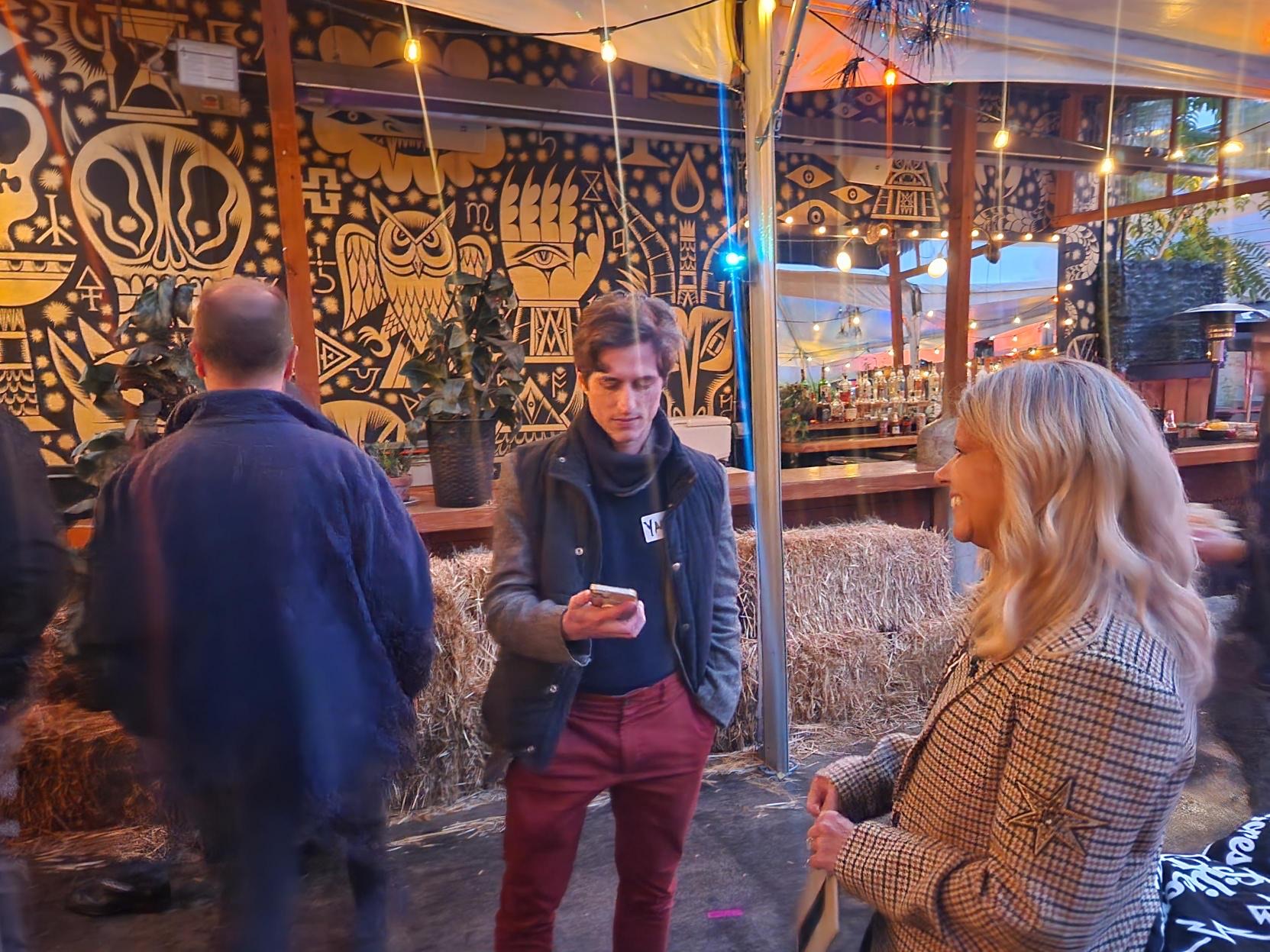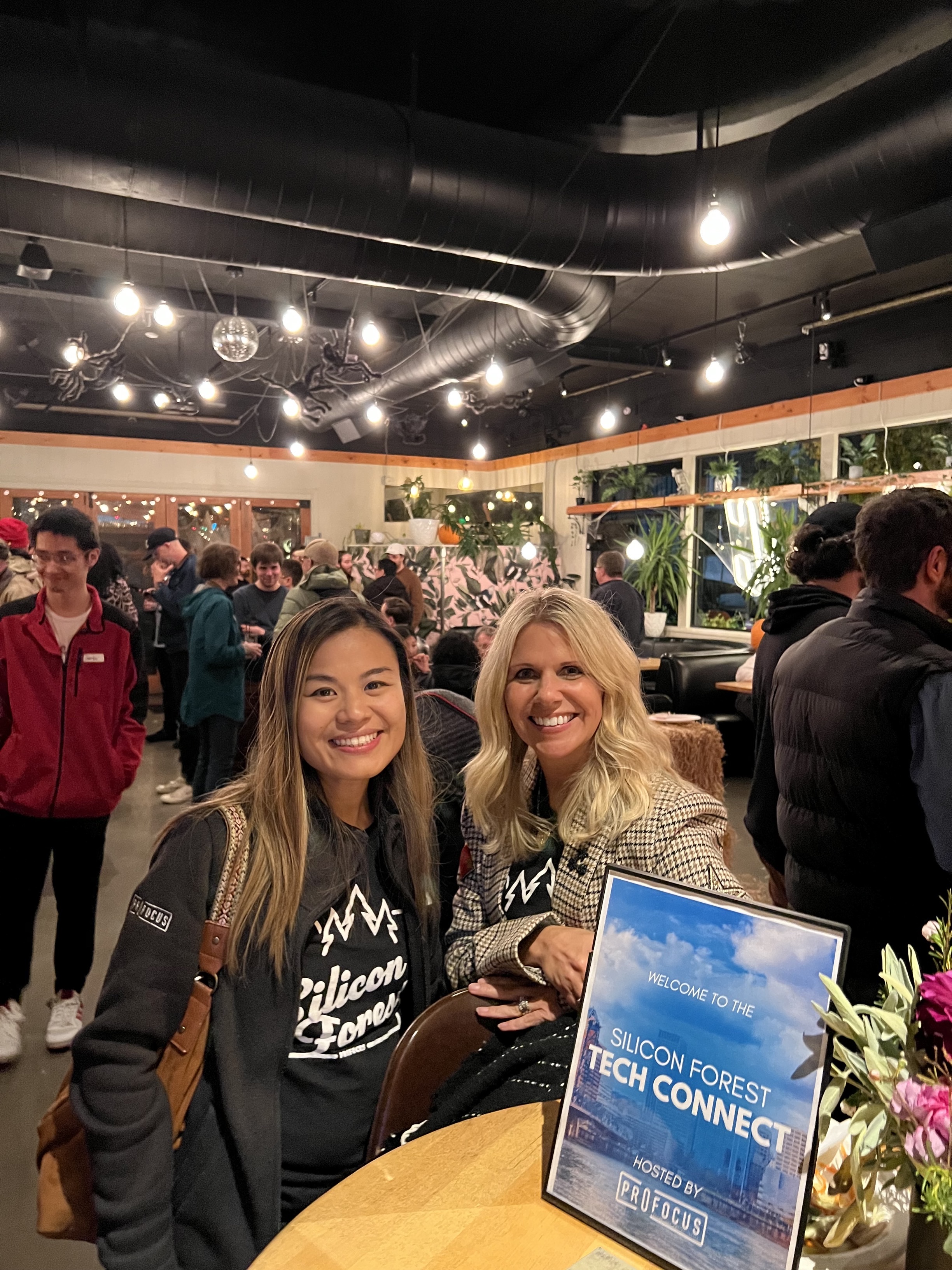 If you missed the chance to chat with us or want to keep abreast of upcoming networking events we're participating in, make sure to follow Planet Argon's LinkedIn page or my personal page.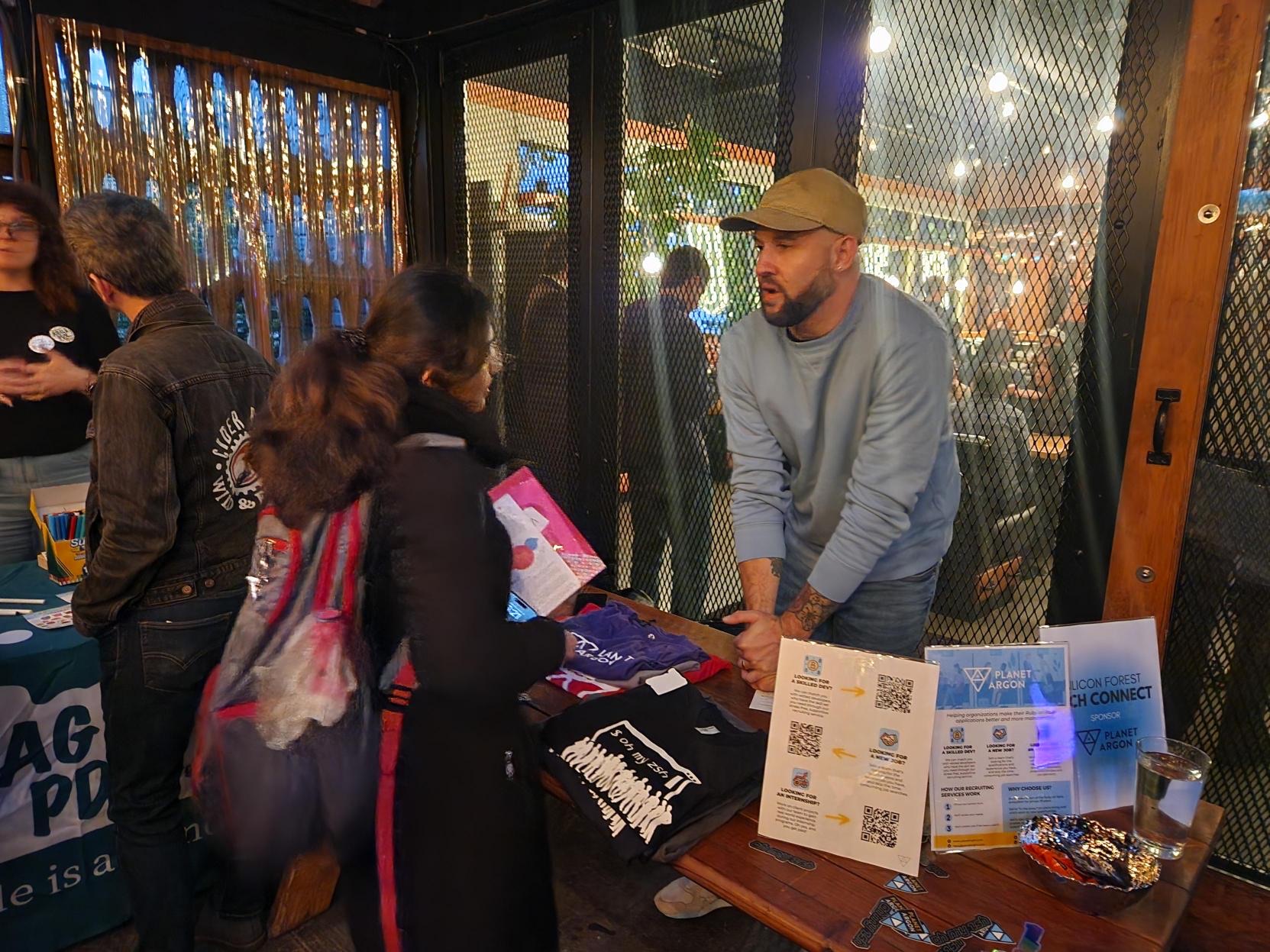 To everyone who made it out to Tech Connect, thank you for showing up and making it a super fun evening. We're excited about future events like this one and the opportunities to strengthen the bonds within our tech community further!