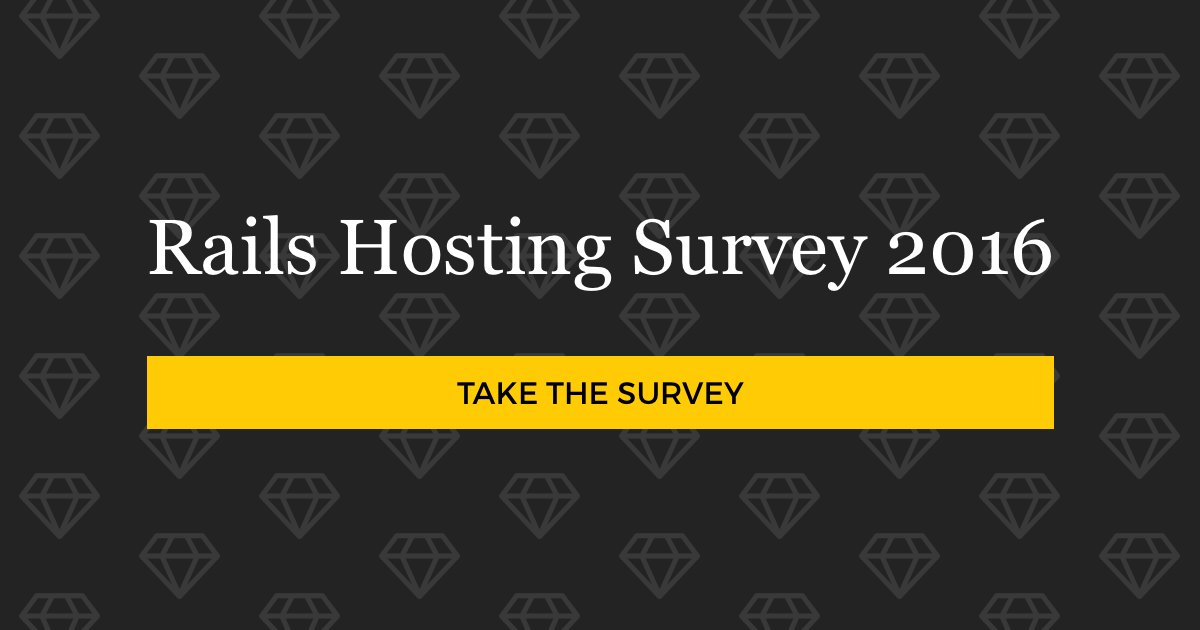 The Rails Hosting Survey is back for the fourth time! This is your opportunity to share your thoughts with the community and gauge current trends in Rails hosting.
We'll be comparing results to what we discovered in 2014, and looking for areas where there have been the most interesting changes... or the most interesting lack of changes.
The survey closes on Sunday, May 8th, 2016 at midnight, with results being posted shortly after.