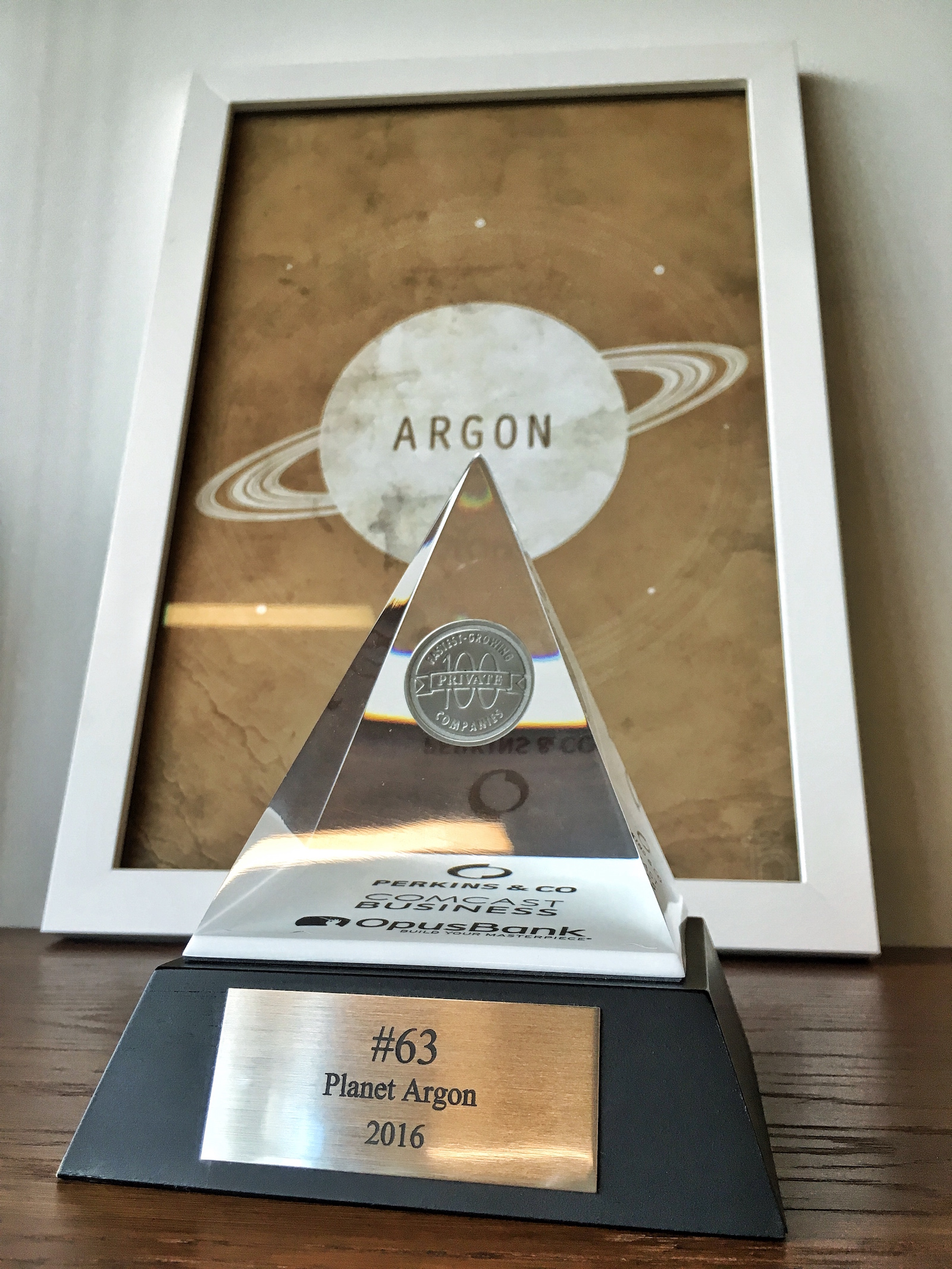 Planet Argon made the Portland Business Journal's Top 100 Fastest Growing Private Companies list this year!
Congrats to Abby, Annie, Beth, Brian, Carl, Carlos, Casey, Charly, Corinne, Emily, Jack, John C, John L, Jonathan, Kathryn, Neil, Olivia, and Patrick. We all couldn't have done this without you. 2015 was quite an adventure. #PBJ100
Also, huge thanks to all our clients, friends, family, friendly competitors for your role in this.
We 💙 you,
Robby and Gary