Article
|
Development
Introducing the Maintainable Rails Newsletter
Reading time: Less than a minute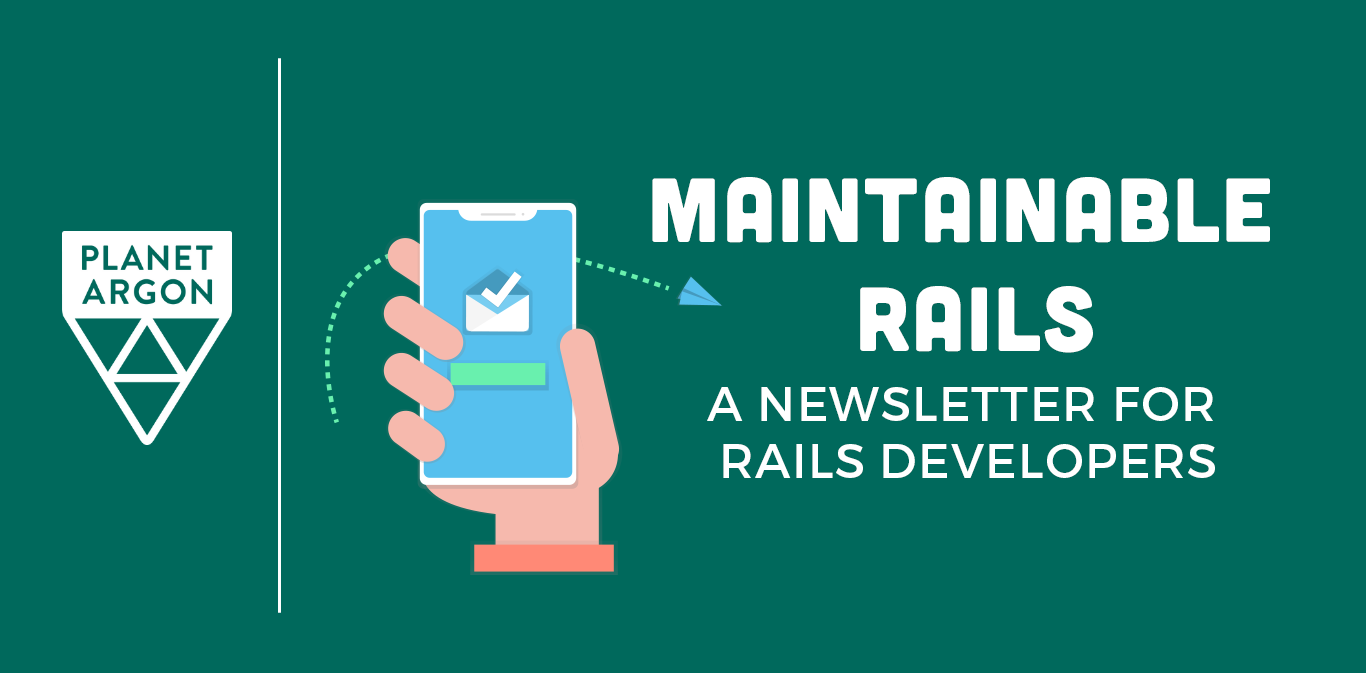 Here at Planet Argon, we care a lot about creating healthy Rails apps. If you're reading this, you probably care too!
Over the past 14 years of working with Ruby on Rails, Planet Argon's founder, Robby Russell, has amassed quite the backlog of tips and tricks regarding healthy Rails apps. Rather than keep this valuable information to himself, he's chosen to share it with you, lovely Rails developers!
Robby has created an email newsletter, Maintainable Rails, through which to share his expertise. His goal is to help you make your app cleaner, faster, and simpler to build on through small, incremental changes.
Topics you can expect to learn about include how to improve your app's documentation and the quality of your codebase. If this sounds interesting to you, you can sign up for the newsletter here, no strings attached. These tips will be delivered to your inbox about once a week, allowing you to implement these changes over time.
We're very excited to be launching Maintainable Rails and we're sure that you will enjoy it just as much as we do.