Article
|
Development
Outsourcing a Web Development Project? Read This First
Reading time: Less than a minute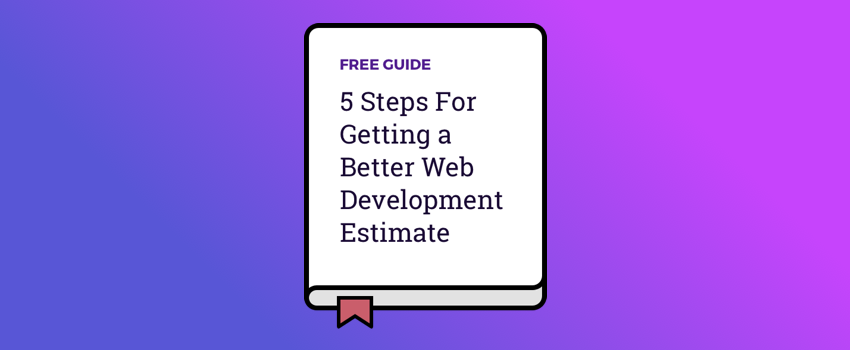 As we're rounding through the first quarter of the year (Wow, January flew by, didn't it?) you might be budgeting out some of your development projects for the remainder of 2017. If you're partnering with an outside team for any of that work, some of your project estimates might be a blank space right now. Will that interface redesign cost 5k or 50k? Will your new business venture give you a great ROI or put you out of business?
You can limit these uncertainties by being adequately prepared when you begin talking with agencies. How much information does an agency need to know about your project? Do they just want a high-level view of your idea? Or do they want a full, 20-page requirements document? The answer is likely somewhere in between.
We've put together a quick guide of everything you need to know about your project to get the most accurate estimate from development agencies. Checking off these five steps will keep your agency conversations moving as efficiently as possible. No more running around in circles on endless conference calls and email threads for weeks.
Click below to download our free guide and get that project outsourced and started ASAP.