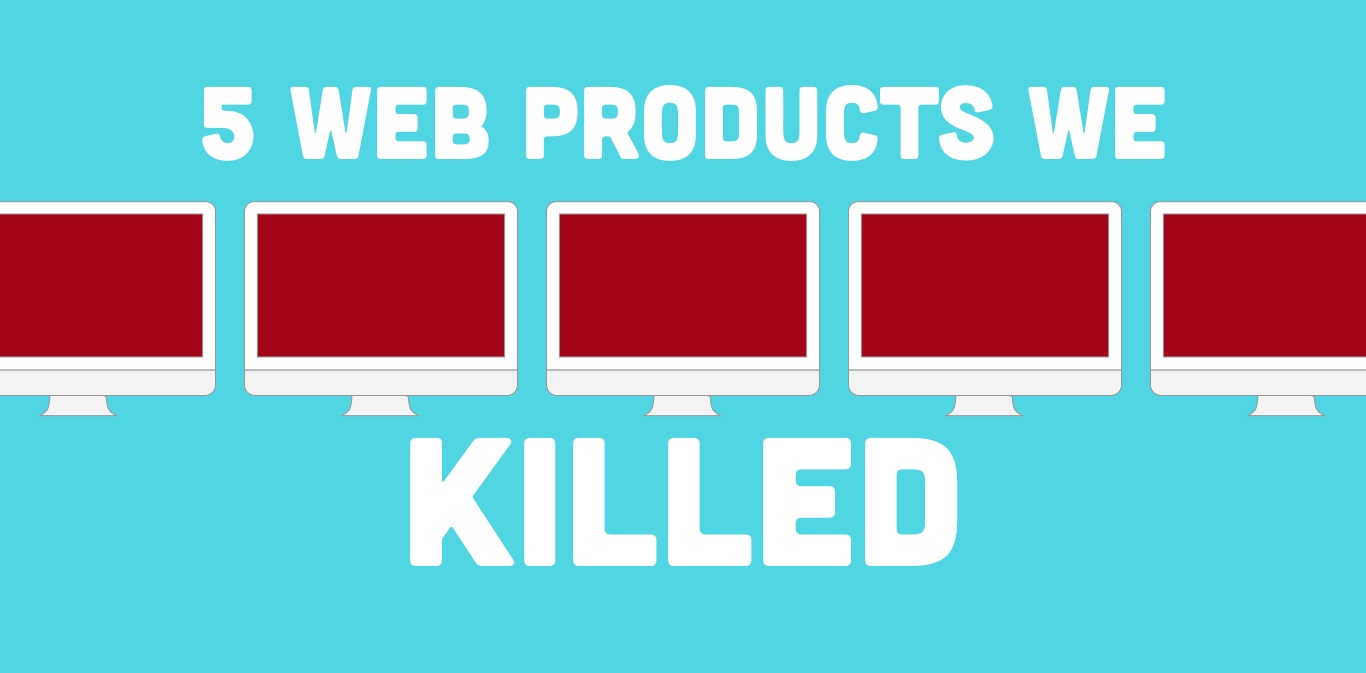 Over the years, we've had a number of product ideas. Here are five applications that never survived.
2002:
Planet Argon was started (for some context).
1. MyBandSpot (2003)
I was in a few bands and found myself working on websites for several Portland-based bands. After a few, I created a reusable PHP-based CRM tool that allowed the bands to manage the content (photos, events, news, mailing list, stream audio, a guestbook, etc.). A few band sites were running off of this for a few years. In 2005, I planned to rewrite it in Ruby on Rails… but a book deal and a ton of new business opportunities put this project on the back-burner.
2. pgCart (2004)
pgCart was a PHP+PostgreSQL (remember when open source projects were completely coupled to a specific database?) e-commerce application for managing products, inventory, shipping, payments, customer support, mailing lists, etc. I began selling installs of this for online stores.
In 2005, I demoed this to Tobias Lütke over a screen sharing tool + IRC. Tobias suggested that I consider rewriting it in Ruby on Rails and turning it into a SaaS product. This was the plan…but, again, that book deal and new business opportunities pushed that down on the priority list.
Tobias did prioritize this. He built Shopify.
It's hard to not think, "I could have launched this first!" …but I'd be lying if I thought I could have competed with him. Shopify isn't great because they hit the market early — Shopify is great because Tobias has been at the helm and they built a fan-fuckin-tastic platform.
3. SalesFu (2005)
Described as a "web 2.0" CRM for small agencies like Planet Argon. Highrise was announced and we hit pause on the project.
4. BillyApp (2008)
BillyApp was a SaaS billing platform for subscription-based services. We launched three clients on this. We never went to market because we didn't have enough front-end resources to get us across a public launch. Chargify entered the scene and we opted to pause the project.
We never picked it up. We had those few clients running off of it for several years. The final customer was disconnected last autumn.
ThymeBox (2009)
A time tracking application that placed an emphasis on time boxing. Everyone could see what was on each other's plate for the day. We used it for a few years and planned to release it to the public. We wanted to redesign it as our design and development workflow drastically changed…but didn't have the bandwidth to do that.
In 2011, we killed it and switched over to Harvest.
What about you?
There were a few other projects, but these are the ones that never really made it to the market. I'm sure that we're not alone in this.
What applications did you work on and kill before launch?