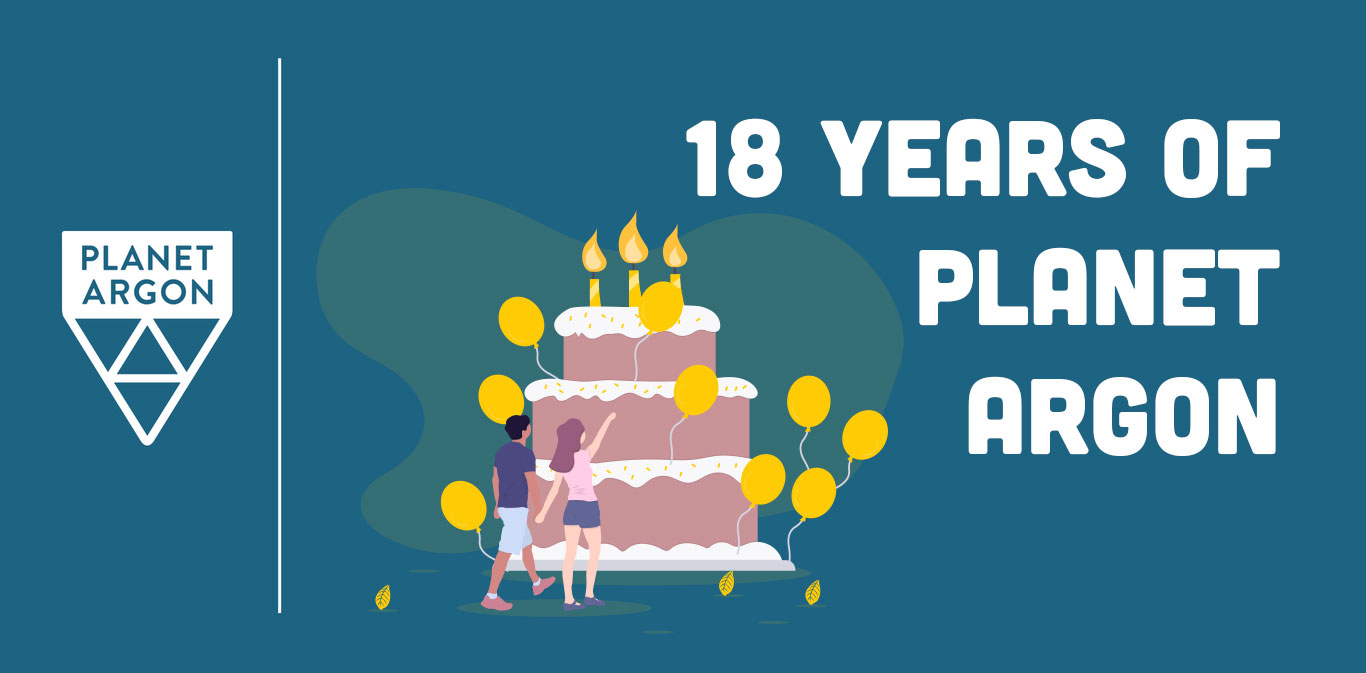 18 Years of Planet Argon
Last month, Planet Argon turned 18 years old and to celebrate...we asked everyone on the team to share a photo of them when they were 18, too.
_
It was fun seeing a bunch of our teammates when they were younger.
Ever wondered why we're called Planet Argon? It's actually a reference to Tom Robbins' Still Life with Woodpecker (in the book, redheads originate from a planet called Argon). The domain name for Planet Argon was officially purchased on August 23, 2002.
To learn more about the origins of Planet Argon, you can also visit our timeline.
In other exciting news, we have a new addition to our team. Just in time to join in the celebration of our 18th birthday, we recently hired Ben Parisot as an engineering manager.