Article
|
Leadership
18 Leadership Podcasts to Inspire Growth and Cultivate Collaboration
Reading time: ~ 2 minutes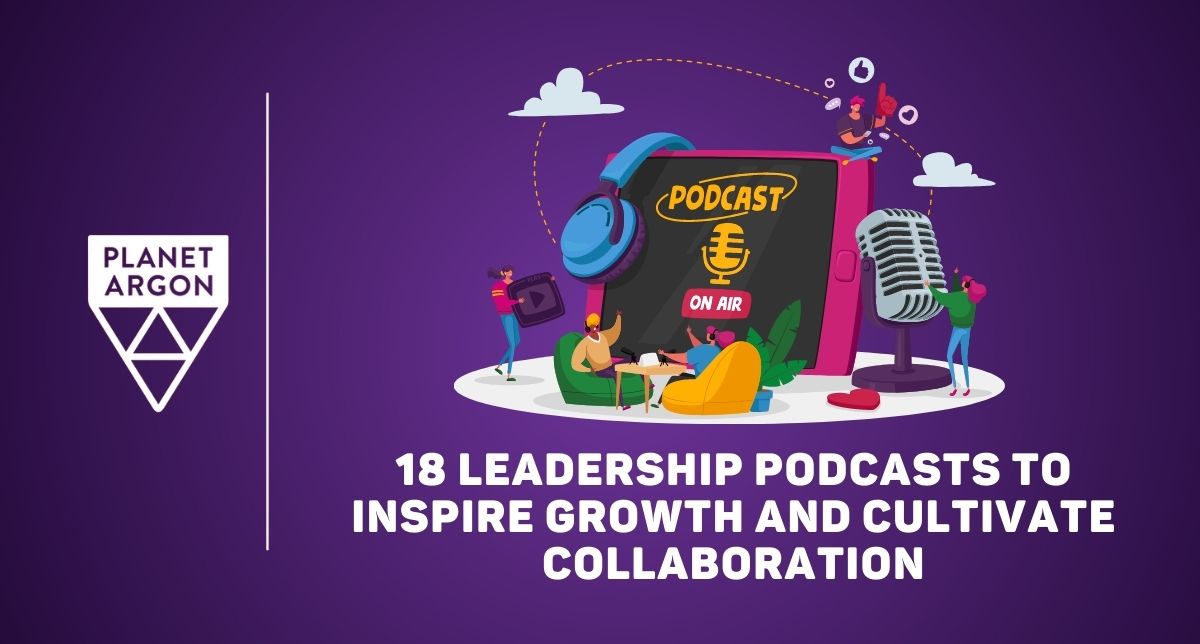 If you're looking for some inspiring podcasts, don't worry about sifting through the 3 million+ podcast episodes out there. We've compiled 18 leadership podcasts to educate, empower, and encourage growth among your team.
Leadership Skills and Styles
Essential leadership skills include effective communication, decision-making, emotional intelligence, adaptability, and leading through change.
Team Building and Collaboration:
These episodes focus on building high-performing teams, fostering collaboration, creating a positive team culture, and improving team dynamics.
Remote Team Management:
The following episodes discuss topics like remote communication, virtual team building, productivity tools, and maintaining team cohesion.
Project Management
Here are some episodes on project management practices such as sprint planning, prioritizing work, and managing project timelines.
Performance Management and Feedback:
Dive into topics on effective performance management techniques, providing constructive feedback, conducting performance reviews, and motivating team members.
Coaching and Mentoring:
Coaching and mentoring is another vital part of team management. These episodes cover topics like career development, skills enhancement, and creating a learning culture within the team.
Emotional Well-being and Work-Life Balance:
The following episodes emphasize the importance of employee well-being, work-life balance, preventing burnout, and promoting employee engagement.
Building Empathy and Trust
These episodes discuss how building empathy and trust can help teams strengthen their bonds, improve collaboration, and achieve higher levels of performance and job satisfaction.
Diversity, Equity, and Inclusion:
You'll find that these episodes highlight the significance of diversity, equity, and inclusion while covering topics like unconscious bias, inclusive leadership practices, and creating an inclusive work culture.
No reason to stop here! Use these as a launching point to discover even more excellent leadership podcasts.
"Unless you try to do something beyond what you have already mastered, you will never grow." -Ralph Waldo Emerson